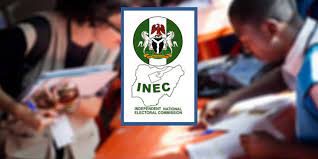 BAYELSA ELECTION: INEC CALLS FOR IMMEDIATE RELEASE OF OFFICIALS HELD HOSTAGE IN BRASS LGA
Read Time:
1 Minute, 28 Second
Some of the Independent National Electoral Commission's (INEC) election officials were reportedly being kept captive in Bayelsa State's Brass Local Government Area on Sunday.
"The Commission is closely watching the situation in Brass LGA of Bayelsa State where our officials are held hostage," the commission said in a statement on its verified X platform.
INEC condemned the action as "detrimental to credible elections" and called on security agencies including the police to swing to action and rescue the electoral officers.
"We call on the security agencies to immediately facilitate their release," the commission said.
As the tallying of the results from the election on November 11, 2023, got underway, there were earlier reports that protests over suspected results tampering had erupted in the oil-rich South-South state on Sunday. Legislators and state commissioners were among the demonstrators who claimed that the Nembe region of the state had not held elections.
The governor of Bayelsa State, Duoye Diri, earlier on Saturday accused Timipre Sylva, the APC candidate, of being responsible for the election-related violence that was observed in the Nembe-Bassambiri region of the state.
Diri, the candidate of the Peoples Democratic Party (PDP) in the poll, is seeking re-election for another four years in office.
"We have been raising the issue of the violent character and person of Timipre Sylva. Over the years, in every election he is involved in, you experience violence, you experience lawlessness, and even in Nembe-Bassambiri, the name and the character behind what is happening in Nembe-Bassambiri is Timipre Sylva," Diri said.
Sylva was first Bayelsa governor from May 2007 to April 2008 and later between May 2008 and January 2012. He was also the Minister of State for Petroleum Resources from 2019 to 2023.