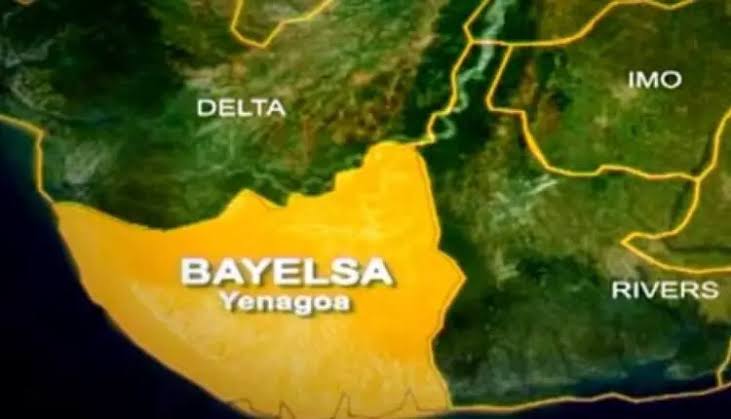 MOB ALLEGEDLY KILLS ONE IN BAYELSA
Following an alleged mob attack, a man known as George Sibo is said to have passed away on Sunday afternoon in Twon-Brass, the headquarters of the Brass Local Government Area in Bayelsa State.
It was discovered that the dead were attacked during the submission of results from a few wards in Constituency 2 at the council area headquarters, which serves as the collation site for the governorship election.
Sibo, also known as "Kobo-Kobo," was reportedly a Twon-Brass native and a political assistant to a local official.
Daniel Charles, a state House of Assembly member for Brass Constituency 1, denounced the murder.
He asked security personnel to apprehend and charge the offenders right away.
Charles questioned why those who want to be in positions of power would like to use violence.
Asinim Butswat, the public relations officer for the state police, stated he was awaiting information from the area commander in the Brass Local Government Area when he was approached.
0
0
Nigeria Premier Football League (NPFL) has sympathised with the Management of Sunshine Stars FC whose players and Officials were attacked...