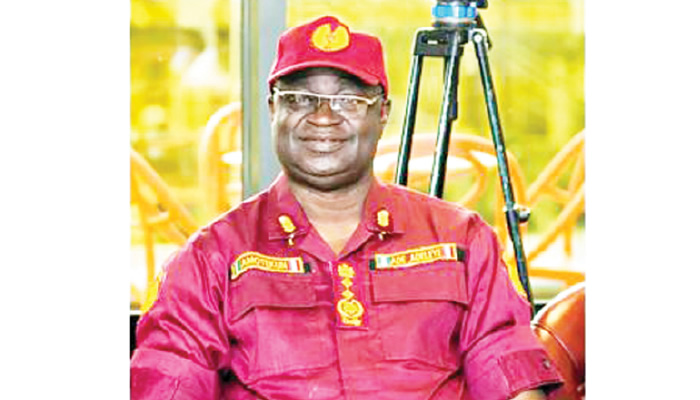 AMOTEKUN ARRESTS 55 SUSPECTED CRIMINALS IN ONDO
Read Time:
2 Minute, 6 Second
The Ondo State Security Network Agency, also known as Amotekun Corps, has arrested no fewer than 55 people who were allegedly involved in various criminal activities across the state.
Parading the suspects at the headquarters of the corps in Akure, the state capital, on Thursday, the state Commander of the Corps, Adetunji Adeleye, said the suspects were arrested at different locations across the state.
According to him, the suspects allegedly committed offences such as arson, stealing, kidnapping and robbery among others.
He added that the corps had commenced the 24-hour operation and patrol in a bid to ensure the yuletide season is crime-free.
He said, "This ember months patrol is aimed at ensuring that commuters and residents of Ondo state enjoy the yuletide period without fear. In furtherance, we commenced the 24-hour 7-day patrol in the 18 Local Government Areas of the state.
"On the state capital, we commenced streets by streets patrol to ensure that as against the last parade we did that we have so many instances of shops breaking, housebreaking, we decided to post those in uniform and not in uniform Amotekun men to all streets.
"We even posted our men to around where the financial institutions are to ensure that there will be no bank robbery in Ondo state during the yuletide period. Also, the herders/farmers clashes had been reduced to five per cent. While today's ceremony is different, it is a general appraisal of the security situation in Ondo state.
"We are parading about 55 suspects, majority of these suspects have confessed to the crimes. The actual arrest is about 250 but having profiled the 250, we removed the 55 that we believe the court of law should tell us whether they are fit to come back to the society or go to the correctional services."
The Amotekun boss urged the government to create opportunities for the teeming youths in the country, attributing the high crime rate in the country to the joblessness of the youths.
"I think the government should provide elaborate job opportunities, we all know the economic situation of the country is harsh and tough. Because of this, the government should increase the palliatives to even those that they cannot feed.
"The palliatives should be for those that find it difficult to feed themselves. There should be a way, social insurance for the jobless people for them to feed. Once they can feed, we can now checkmate them why they go into criminality," he said.