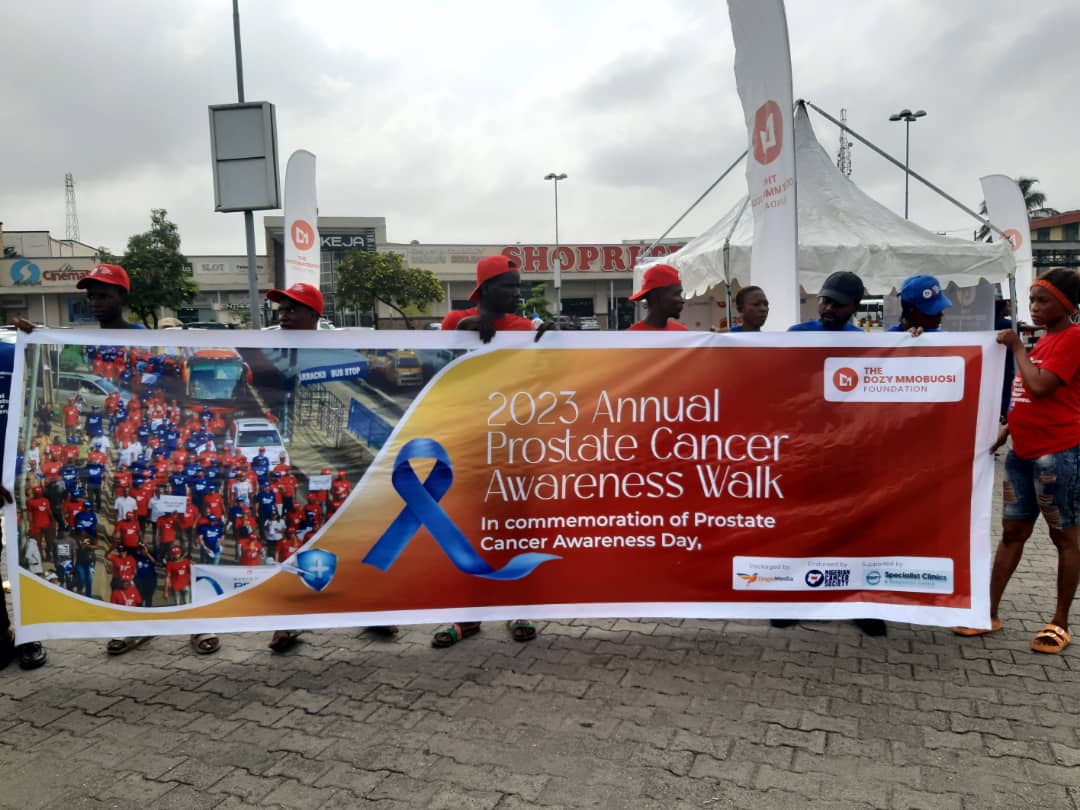 DOZY MMOBUOSI FOUNDATION SENSITIZES PUBLIC ON PROSTATE CANCER, PROVIDES FREE SCREENING
Read Time:
2 Minute, 23 Second
By Oduola F.A.
Dozy Mmobuosi Foundation, on Saturday, Nov. 18, provided free Prostate Cancer screening for men in celebration of Prostate Cancer Awareness Day.
A 3.3-kilometer walk from Ikeja Bus-Stop Underbridge to Ikeja City Mall at Alausa, as well as a sensitization discussion, preceded the free screening exercise to raise awareness and sensitization to prostate cancer.
The 2023 Annual Prostate Cancer Awareness Walk marks the third edition by the Foundation  in partnership with the Nigerian Cancer Society and Equity Specialist Clinics and Diagnostics.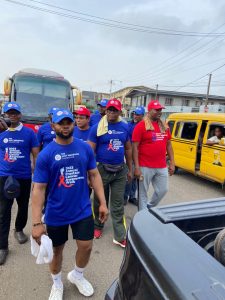 "The foundation's initiative to create such awareness is motivated by the fact that "prostate cancer is known to be the number one killer of black men," Business Development Head of the Foundation, Toyin Ayodele, told hotjist.com.
"That's why we are creating more awareness, talking about it, making noise and screening men for free, so that they can be aware that there's this type of disease and also know what to do when one tests positive," she said
She also asserted the Foundation's commitment to continue with the initiative as long as possible given its significance.
While educating the participants and beneficiaries, Urologist Dr. Bidemi Oyebade urged men over forty years  of age to make sure they get tested because prostate cancer symptoms can be difficult to recognise.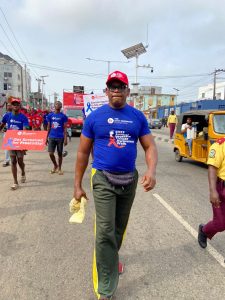 He noted that black men have a higher risk of developing the cancer than men of other races because black men produce more testosterone, an hormone produced by males and which the cancer feeds on.
Oyebade said the importance of screening is to detect very early, any challenges of the prostate at which stage it can be fully treated.
The exercise was also graced by the presence of celebrities from the Nigerian entertainment industry, including Keppy Ekpenyong, Fred Amatah, Emeka Osai, Efe Omoredeh, Ben Chukwuma among others.
Ekpenyong said, "Prostate cancer is becoming worrisome and it's safer to get tested early and walk away if lucky."
He commended the Foundation for taking the difficult decision of thinking of other people.
"I'm always truly excited about the kinds of people who are sworn-in to improving the lives of others and that is exactly what Dozy Mmobuosi Foundation is doing presently."
Actor, Fred Amata also narrated how he lost an uncle to prostrate cancer because it was not dictated early
At the event, free blood pressure and blood sugar tests were conducted on volunteers numbering over 50.
Dozy Mmobuosi Foundation was founded by Nigerian businessman and tech entrepreneur, Dozy Mmobuosi. who is also the founder of Tingo Inc.