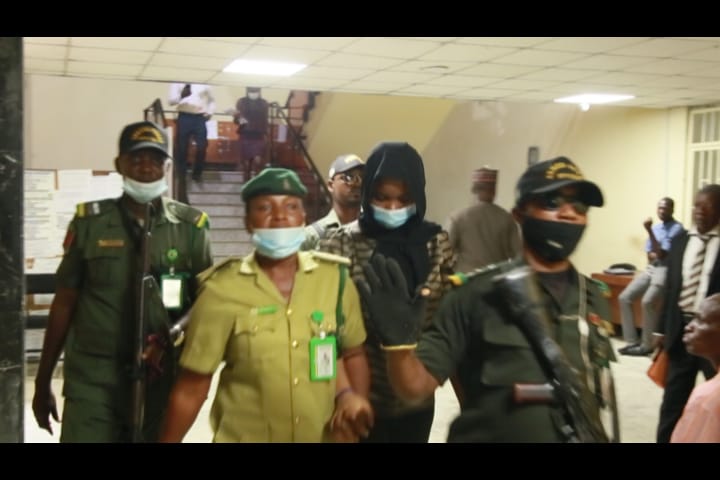 ATAGA: COURT VACATES TOMORROW'S DATE TO ENABLE PROSECUTION TO SERVE THE DEFENSE ADDITIONAL DOCUMENTS IN TRIAL OF CHIDINMA
Read Time:
1 Minute, 14 Second
By Aishat Momoh. O.
A Lagos High Court sitting at Tafawa Balewa Square, (TBS), on Monday, has vacated tomorrow's date in the ongoing trial of the prime suspect in the allege murder of Usifo Micheal Ataga, the Chief Executive Officer of SuperTv.
The court vacated the date to enable prosecution serve the defense counsels additional documents in the trial.
Earlier, the prosecuting counsel had tendered some exhibits which the defense counsels objected to.
The prosecuting witness, DSP Bamidele Olusegun, told the court that seven items was recovered based on police investigation.
He stated that he saw a driver's license in the name of the deceased, Student I.D card of Ojukwu Adaora, Voter's card and others.
Mr Onwuka Egwu, Chidinma's counsel objected to the admittance of the Exhibit.
Mr Babatunde Busari, also objected to the admissibility of the Access bank ATM in the name of Chidinma Adaora, Voter's card, Drivers license of ATAGA Micheal, Usifo, Unilag Student I.D card and UBA Visa card in the name of Ojukwu Adaora.
Mr Ngozi Akandu, the third defense counsel objected to the tendering of the documents of the first defendant because they are not path of the documents available to the third, stating that the documents amounts to an ambush. He prayed the court not to admit these documents.
Justice Yetunde Adesanya however, vacated the date to enable the defense counsels to have access to the documents.
She further adjourned till 26th May, 2022 for continuation of trial.
0
0
The governor of Lagos State reaffirmed the commitment on Monday. Lagos State will continue to be accessible and to offer...