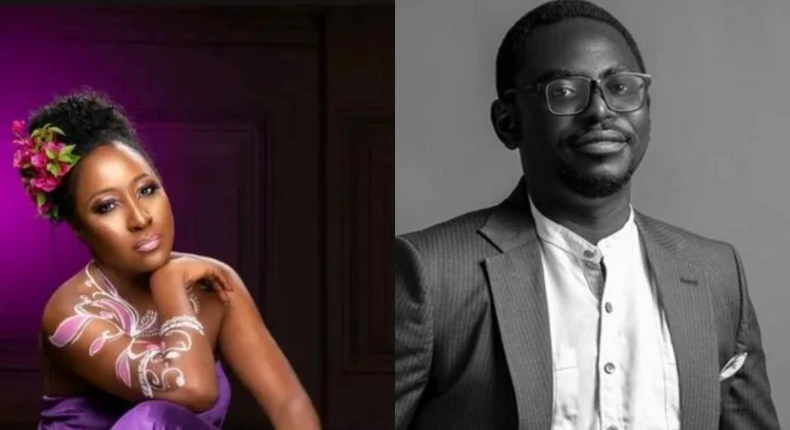 IRETI DOYLE BLASTS NIYI AKINMOLAYAN OVER ANTI-'INFLUENCER ACTORS' TWEET
Read Time:
1 Minute, 9 Second
By Adeniyi Onaara 
Ireti Doyle is trending among Nollywood Twitter followers for a clapback tweet sent early Monday morning.
The experienced actress replied to filmmaker Niyi Akinmolayan's tweets in which he chastised actresses and critics for wanting hard jobs in the profession.
According to Akinmolayan, tough parts, like everything else in cinema, necessitate large budgets.
"I want challenging role…I want challenging role….can you train for 3 weeks for free…No!! Can u refuse other jobs for 2 months to be in character without being paid…No. So u see my dear actor…and critics who want challenging roles. challenging roles need challenging money."
The film director ended the thread with: "Ordinary table read, Una no go show…talk less of rehearsals. But u want challenging roles. Influencer actor lol."
eacting to the tweets, Doyle pointed out that producers like Akinmolayan were guilty of hiring the same influencer actors, prioritizing social media numbers over talent and expertise.
"Perhaps if casting is based on talent and the hunger to succeed as opposed to social media numbers and who is willing to push YOUR film aggressively (at no added cost) producers wouldn't have this particular problem," the actress tweeted.
The discussion has subsequently prompted differing viewpoints, once again bringing up the Nollywood tendency of employing reality stars and social media influencers over good actors in order to make marketing easier.
0
0
The management of the Lagos State Traffic Management Authority (LASTMA), has denied that any of its officers was involved in...