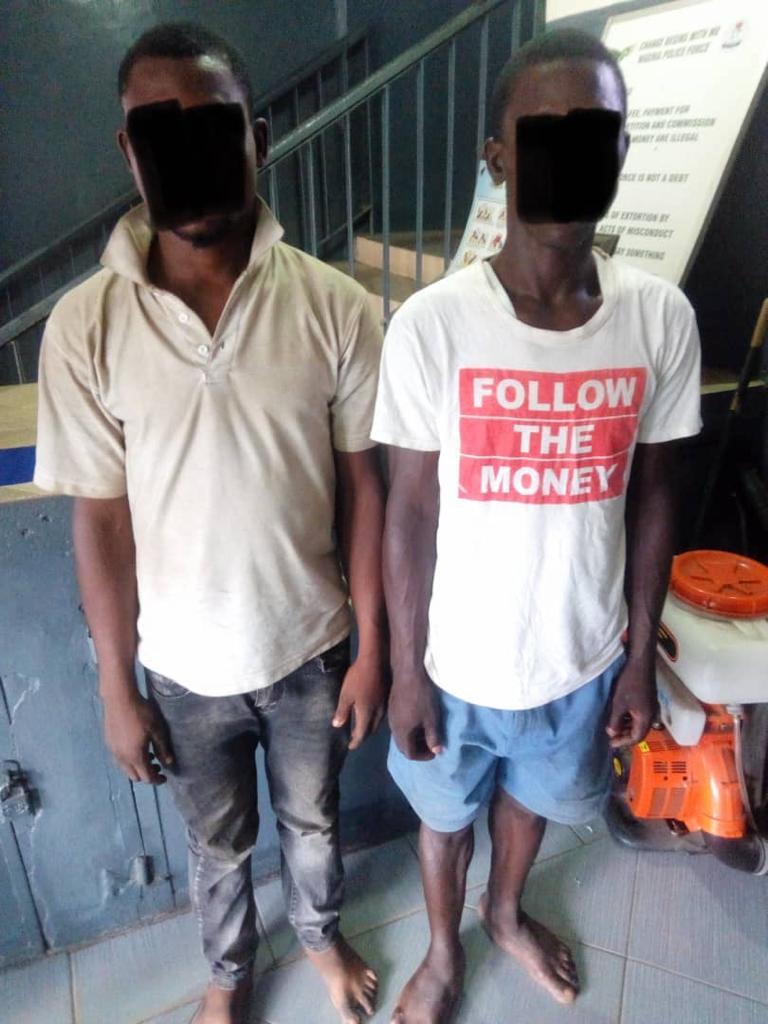 CRIME: POLICE ARRESTS MAN FOR FAKING OWN KIDNAP
Rafiu Rahaman, a staff member of the Lagos Waste Management Authority (LAWMA) in Lagos, was detained by detectives from the State Criminal Investigation Department in Lagos for faking his own kidnapping.
After faking his own kidnapping, Rahaman traveled to Lugbe, Abuja, where he recorded himself in captivity and forwarded it to a coworker. Usman Sheidu'm', a 32-year-old accomplice who requested a ransom of five million naira but only received one hundred and fifty thousand naira after protracted negotiations, has also been apprehended.
According to investigations, Usman Sheidu, who was arrested in Abuja, collaborated with Rahaman to stage the kidnapping and create the film that was given to the coworker for ransom. Usman further admitted to splitting the ransom with Rahaman and spending his portion on a generator and other personal items. At the conclusion of the inquiry, suspects will be arraigned in court.
While praising the detectives for their efforts, the Lagos State Commissioner of Police, CP Abiodun Alabi, fdc, assures Lagosians that criminals will not go unnoticed and unpunished.
0
0
By Adeniyi Onaara  He has been named the nation's champion and will compete for Nigeria at the Commonwealth Games. Mike...