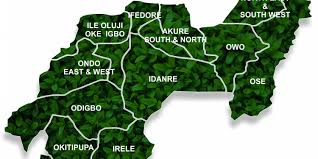 (UPDATE) ONDO ATTACK: OWO MONARCH, POLICE DENIES ARREST OF CHURCH ATTACKERS
Read Time:
1 Minute, 34 Second
The Ondo State Police Command has disputed the arrest of the assailants who attacked St. Francis Catholic Church in Owo last Sunday, killing at least 40 people and injuring many more.
According to a social media report, a joint team of personnel from the Nigerian Army, Amotekun Corps, and other security agencies, as well as local hunters, apprehended the alleged terrorists.
According to the story, the suspects were escorted to Olowo's palace. People began besieging the palace after hearing the news in order to obtain a glimpse of the culprits, according to reports.
However, Oba Ajibade Ogunoye, the Olowo of Owo, refuted the report, claiming that no suspects were apprehended and carried to the palace. In Owo dialect, he told the people besieging the palace that the attackers would be apprehended shortly.
"They stated some people were captured in the jungle by the security," the first-class monarch told our correspondent over the phone, "but they weren't sure the suspects were the ones who carried out the attack."
"The news was false; people flocked to the palace to see them, but Olowo informed them that no suspect had been brought to the palace," he explained.
According to a source, the police captured several criminals in the jungle, but the people who saw the suspects in the police van mistook them for the assailants and assumed they had been carried to the palace, resulting in the people besieging the palace.
Mrs. Funmilayo Odunlami, the state Police Public Relations Officer, claimed the allegation was false and that no one had been arrested in connection with the attack.
"There's nothing like it," she said. We contacted the local police division, who stated that nothing similar had occurred. We contacted the Kabiyesi, Olowo of Owo, who informed us that he was unaware of any arrest. So, it's the result of some social media manipulation, but it's only a rumor. "