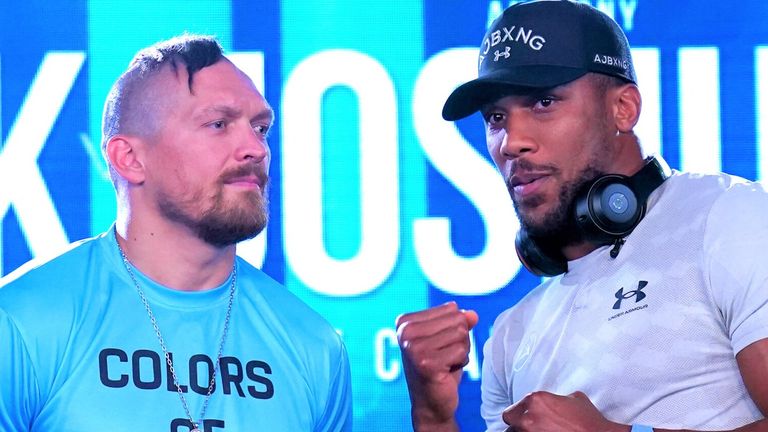 AJ VS USYK 2: ANTHONY JOSHUA VOWS TO DEFEAT USYK IN REMATCH
Anthony Joshua after facing the currrent heavyweight champion Oleksandr Usyk at the final press conference ahead of their high stakes rematch on Saturday, has vowed vowed he must win after September's loss to the Ukrainian.
Usyk delivered an assured performance over 12 rounds last year to outpoint Joshua and win the WBO, WBA and IBF heavyweight titles.
Joshua is aware that winning this match will determine his standing at the top of the heavyweight division. He insisted he cannot afford to lose.
"That's it. Must win," he said.
"I like the pressure," Joshua continued. "It's been tough. [Now] just get the job done. Instinct, stay focused, get the job done, God willing, victorious."
"It's competition," he said of his motivation. "I've got goals I want to achieve in the ring on the night. That's competition with myself.
"You've got to have a competitive spirit."
Usyk is similarly inspired. "We were born to compete for life, for belts, for everything. The one who does not compete does not live," he said.
0
0
The Labour Party and its supporters may hold the # Obidatti23 Forward Rally scheduled for October 1, according to the...