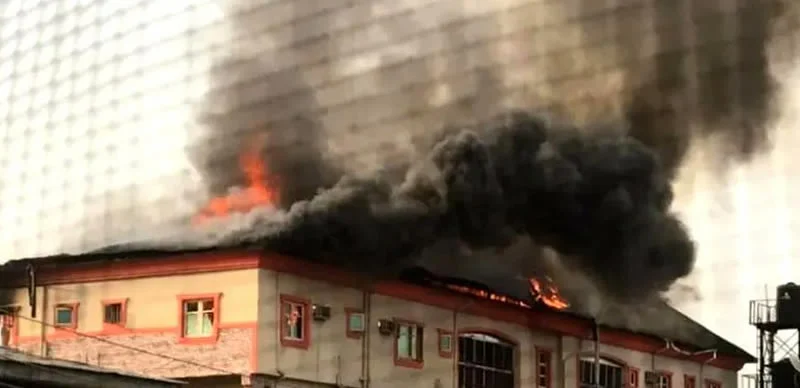 JUST IN: FIRE ENGULFS TWO-STOREY BUILDING IN LAGOS  
By Sumayyah Olapade
On Monday, a two-story building in Lagos State's Idumagbo neighborhood was reported to be on fire.
Though the cause of the fire has not been confirmed, an eyewitness said that the incident was caused by a generator.
According to an eyewitness, Lagos State Fire Service officers were already on the scene to control the incident.
Details later….
1
0
By Aishat Momoh. O. The Ikosi-Isheri Local Council Development Area, has officially announced the second edition of the forthcoming Ikosi-Isheri...