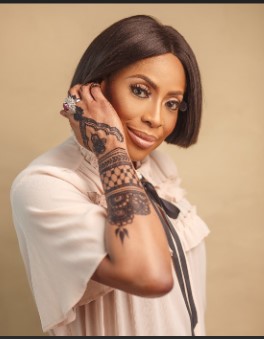 MO ABUDU MAKES DIRECTORIAL DEBUT IN TWO NEW MOVIES
Read Time:
1 Minute, 9 Second
Popular Nigerian movie producer and CEO of Ebony Life Group, Mo Abudu has embarked on a new phase of her career by making her debut as a director.
The filmmaker said in a statement that she would be directing two short films this month and would oversee the whole filmmaking process for the very first time.
The producer described her debut as a director as the fulfilment of one of her cherished dreams, noting that since her first full-length feature, Fifty, in 2015, she has guided the storytelling process as an executive producer and visionary, but always sought experienced directors to helm each project.
Prior to her directorial debut, the moviemaker had, in 2017, applied to the London Film School and completed the course in directing, with the aim of improving her filmmaking skills.
In an interview, she said, 'I believe in learning and understanding any major assignment I undertake. Directing is an art form that takes years to master, so I am beginning with baby steps. "I have written two short films that I will be directing – Her Perfect Life and Iyawo Mi (My Wife), a predominantly Yoruba language film.
She also added that for the new movie projects, she would be working with other actors such as Adedimeji Lateef, Bolaji Ogunmola, Segun Arinze, Pearl Thusi, Joseph Benjamin, Omowunmi Dada, Uzo Osimpka, Christian Paul, Mary Lazarus, Jude Chukwuka, among others.
Chelsea have reportedly informed Benfica they will pay Enzo Fernandez' £106million release clause in instalments as they look to close...