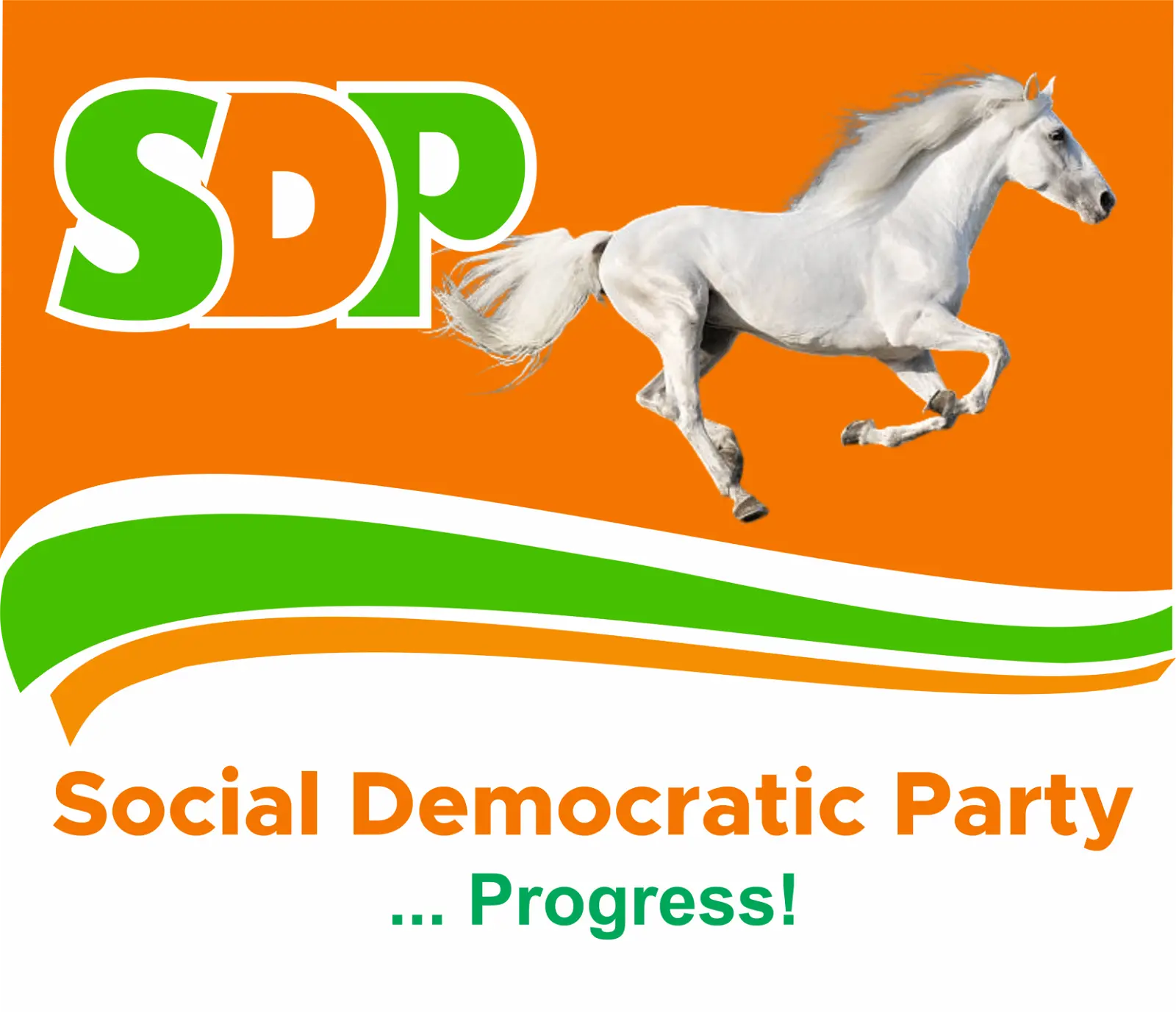 2023 PRESIDENTIAL ELECTION: SDP PROMISES HOPE AND TRANSPARENCY IN GOVERNANCE
Read Time:
3 Minute, 34 Second
By Aishat Momoh. O.
The Social Democratic Party (SDP), has promised to bring hope and transparency to the Nigerian people come 2023.
Adding that the party, is changing the narrative of the system by presenting Barr. Prince Adewole Adebayo, the youngest presidential candidate, who according to the party, will bring Justice for the people.
Mrs Dabiraoluwa Adeyinka, the SDP Chairman, Lagos state chapter, who spoke on behalf of the party's Presidential Candidate mentioned this during a rally by the party in Lagos state yesterday (Friday).
While talking to the press, she stated that she was representing the Nigerian youths in asking for good governance and a better society for all.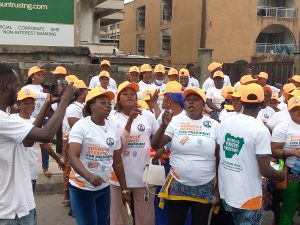 She added that the party which is known as 'Purity' as it represents the horse will take Nigeria to where it is meant to be. Adding that it will change the narrative of the recycled political system which is not supporting the educational system, medical, roads, security and electricity.
Also, she urged Nigerians to conduct research on the candidates that have promised good governance if elected in 2023, adding that it is not by the name of a person or by the party platform.
However, when asked what the party would be doing differently if elected in 2023, Mrs Dabiraoluwa, said that the party would be kicking against vote-buying.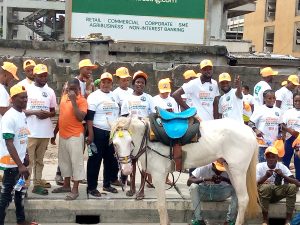 "Our party symbols represents 'Purity'. Purity means transparency. We are going to bring to the Nigerian People, hope again and also transparency in governance."
"A government that governs the people and not ruling and oppressing the people, that is what SDP is bringing to the table for Nigerian masses. Nigerians has been agitating, they are saying that they are tired of the recycled political system that is not supporting our educational system, medical system, roads, security most importantly and electricity."
"We are living in a country where we look like refugees in disguise and if we want this to changed, it has to be that we the people of this country take a decision, not by a name of a person or by a party platform but, by the individuals. Let's go and do research on this people that say they want to give us good governance come 2023."
"SDP is changing the narrative of this system by bringing good governance and we are presenting to Nigerians the youngest candidate. He is a lawyer, a legal practitioner and we say justice is going to be brought for the people. Justice in the sense that whatever needs to be questioned, can be questioned and the government will be accountable to the people.
"The government can be questioned on how our expenditures are spent, and how our resources are used. That is what SDP stands for. We are transparent, that is why we are called 'Purity', the party that represents the 'Horse'.
Talking about restructuring, the party Chairman mentioned that SDP, is going to use the mistakes of the existing parties in power to rebuild and restructure the structures that have been in existence.
She said, " We are going to build and we are learning from the already existing structures.
There is no structure anywhere if everything is about corruption, vote-buying, and ballot stealing. We don't want our children's children to come and ask us questions just as we are questioning our own parents now. So, when it comes to structuring, we are organizing.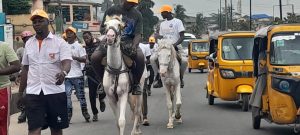 "We may not be at the fore-front like we are running but, look out for the story of David and Goliath come 2023."
Meanwhile, she also mentioned that the party's presidential candidate has never been in support of vote-buying adding that what he is doing is helping the people to open their eyes to that they have bigger power.
"My candidate has never been In support of using money to buy people's conscience to vote but what he is doing is actually helping us to open our eyes to see that we have bigger power than the money that will be given to us to vote for them.
"What he is telling the people is 'Look beyond your outward', 'Look beyond the now narrative', and 'look into the future'.