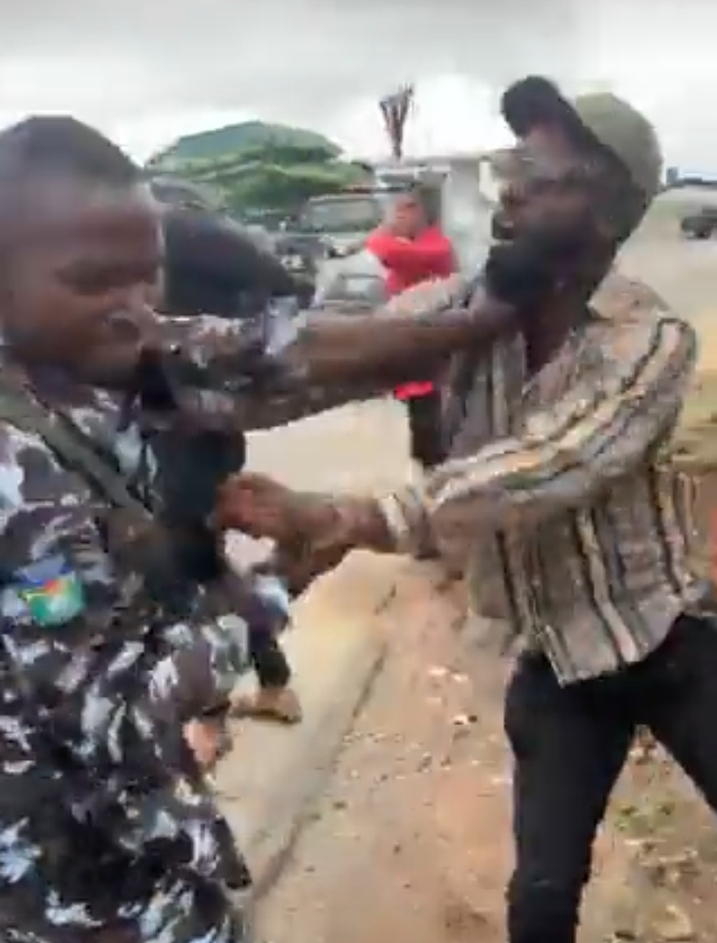 VIDEO: FEMALE CORPS MEMBER AND THREE FRIENDS ARRESTED FOR FIGHTING POLICEMEN IN LAGOS
Read Time:
1 Minute, 9 Second
By Adeola Abdullah
A female National Youth Service Corps (NYSC) member, a female undergradute and their two male friends are currently being questioned by the Police in Lagos over a fight between their male friends and some policemen.
The female Corps members, Motunrayo Oyedeji and her undergraduate friend, Miracle Onukuoforobi along with two male companions; Ehis Tito Odigie and Bolade Richard had engaged in a scuffle with policemen.
In a post on his verified Twitter account, the Public Relations Officer (PRO) of the Lagos State Police Command, SP Benjamin Hundeyin; said that all individuals involved in the scuffle will be questioned and interrogated.
He added that anyone found culpable will be prosecuted.
Hundeyin said, "No conclusions drawn yet. Both sides have video recordings, which will all be reviewed. All occupants of the car are currently at the station. They are: Ehis Tito Odigie 'm' aged 33, self acclaimed music producer; Oyedeji Motunrayo 'f' aged 26, corps member; Miracle Onukuoforobi 'f' aged 27, undergraduate at Igbinedion University; and Bolade Richard 'm' aged 31, corps member. The police officers too are undergoing questioning. Investigation is ongoing. One thing remains sure: everyone, police inclusive, found culpable will face the law!"
2
0
Chelsea have reportedly informed Benfica they will pay Enzo Fernandez' £106million release clause in instalments as they look to close...