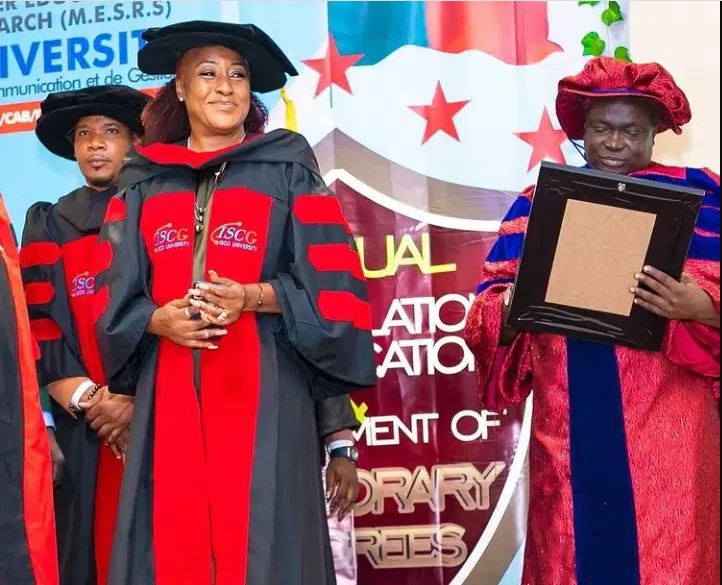 IRETI DOYLE BEAMS WITH JOY AS SHE BAGS A DOCTORATE DEGREE
Nollywood Actress, Ireti Doyle has no doubt come a long way in the movie industry. The actress has paid her dues and deserves every accolade that comes her way.
The veteran actress took to her instagram page to announce her latest achievement which includes, joining the list of doctorate degree holders. Expressing her joy, the actress revealed that she never foresaw her new achievement. With the caption, "I have envisaged many things for myself…and having put, and still putting in the work, I have a healthy expectation of receiving "accolades", but at no point did I see THIS coming … mommy would have been mighty proud!! *Dr. Doyle has a nice ring to it @iscg_university_ I am highly honoured… thank you!".
1
0
Beginning in April 2024, accounts lacking a Bank Verification Number (BVN) or National Identification Number (NIN) would be frozen, according...