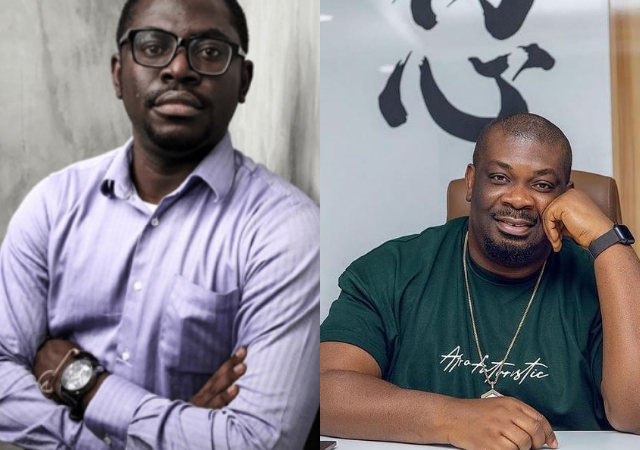 NIYI AKINMOLAYAN QUERIES DON JAZZY'S MAVINS RECORDS SIGNEES
Filmmaker, Niyi Akinmolayan has criticized Mavins Records signees of being monotonous with the theme of their music.
On his twitter page, he stated that most artistes signed to Don Jazzy's record label are only fond of singing about s*x".
He added, that hearing young musicians singing about s*x makes him feel irritated. He also added, that sometimes people can tell that the singers don't even know what they are singing about.,
He wrote "this thing where Don Jazzy gets young artistes and most of the song is about s*x and s*x makes feel somehow sha. I don't know. It's all s*x s*x s*x. Sometimes u can tell they don't even know what they are singing about. But what do I know. The music industry is rich as u say".
1
0
By Aishat Momoh. O. The All Progressive Congress (APC) in Lagos inaugurated her ethnic groups and sworn in their leaders...