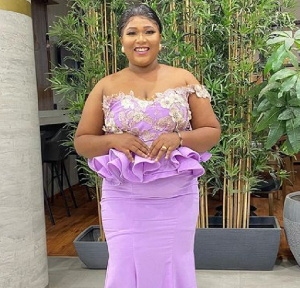 BROKE MEN ARE UNGRATEFUL AND WICKED – XANDY KAMEL
Ghanaian actress, Xandy Kamel reveals she regrets marrying her ex-husband, Kaninja and also vowed not to have anything to do with a man who is not financially buoyant.
During, a chat with Akosua Amankwaa Tamakloe, a TV host, she said her marriage didn't last up to two years and she regrets marrying her ex-husband who is financially unstable.
She also said that she has learnt from her failed marriage and made a vow to never settle down with a broke guy.
According to the actress, "most of them are ungrateful and very wicked".
The actress also stated that henceforth, she would run background checks to make sure that the next man she would must be rich because she's done with struggling guys.
0
0
On Wednesday, the Sabo-Yaba Chief Magistrates' Court issued a remand order for Abdulazeez Fashola, 32, also known as Naira Marley,...