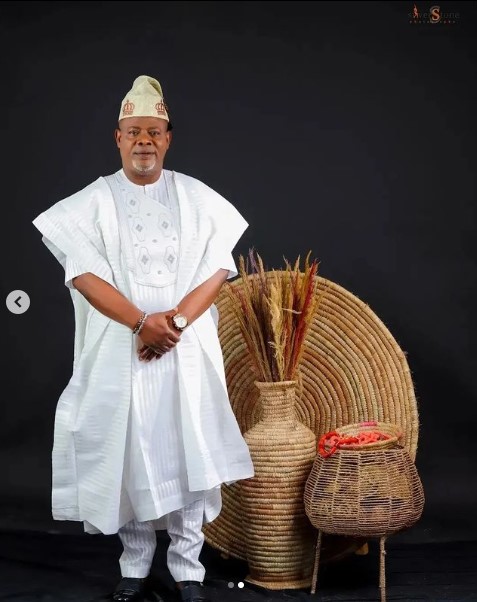 YINKA QUADRI CELEBRATES BIRTHDAY IN STYLE
Read Time:
1 Minute, 24 Second
Veteran Nollywood Actor, Alhaji Akanni Olayinka Quadri clocks 63 today.
The filmmaker, producer, and director took to his instagram to appreciate his lover and supporters with a heartfelt note.
According to the actor, His birthdays are special because he receives love and joy from everyone who cares for him. The actor also appreciated those who will not only make his birthday but every-day of his life enjoyable.
With the caption, "06-09…..happy birthday to me; birthdays are special because I receive love and joy from everyone who cares about me… so, I would like to use this birthday to thank everyone who makes not just my birthday but every-day of my every-day of my wonderful. I am not holding back any joy today. I will love every minute of today and laugh as much as possible because it is my day. Heartfelt Birthday to me".
On his 62nd birthday last year, the actor prayed to god to give him the grace to live long and to put a smile on people's faces.
As he wrote on his instagram, "There's no other way to say I am grateful for life. Many are in the Great Beyond and oblivious of the passage of time. I desire to live long to put a smile on people's faces. Everything has been orchestrated to favor me in this new-year. I wish myself a glorious birthday".
The actor started his career in 1976 along with Taiwo Olayinka and other friends as they formed a drama group called Afonpia Theatre Group. Over the years, he has starred in over 90 Yoruba films since his debut television series Agbodorogun.
0
0
Agency Reporter At least 34 people were killed when a contraband fuel dump burst into flames in southern Benin near...