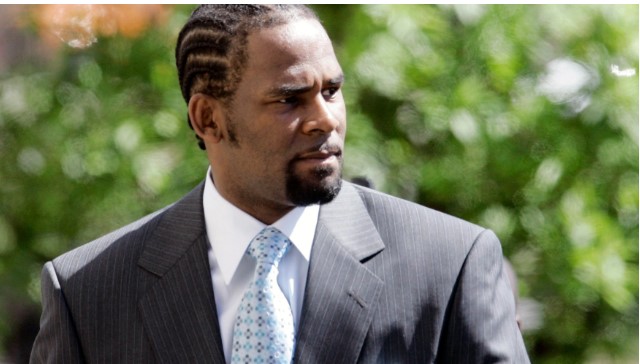 R.KELLY FOUND GUILTY OF SEXUAL ABUSE AND CHILD PORNOGRAPHY
Read Time:
1 Minute, 9 Second
BY: Thuraya Rasheed-Yusuf Abiola
A federal court in Chicago has found R&B singer Robert Sylvester Kelly , also known as R. Kelly, guilty of child pornography and sexual abuse.
In the second federal trial looking into sexual assault allegations against him, the 55-year-old singer was found guilty of numerous child pornography and child sex abuse charges, according to the Associated Press.
Recall that in June, the singer was given a 30-year prison term by a Brooklyn judge.
The court proceedings in Chicago, in which two of his associates were also defendants, came after the singer's federal trial in New York last year, where he was charged with racketeering and sex trafficking following nearly 30 years of abuse claims made by women and minors.
R. Kelly was one of the most prominent people in the entertainment industry to face legal consequences for sexual misconduct allegations that surfaced or resurfaced as a result of the #MeToo movement after that guilty verdict.
Six of the 13 charges against Kelly were upheld as true, including three for forcing minors into sexual activity and three for creating videos depicting child sex abuse.
He was found not guilty of the remaining enticement and pornography charges and was cleared of conspiring to obstruct a federal investigation.
Meanwhile, Derrel McDavid and Milton "June" Brown, Kelly's co-defendants, were exonerated of all allegations.
0
0
Former Nigeria captain, Mikel Obi, who retired last week at the age of 35, has revealed that choosing Chelsea over...