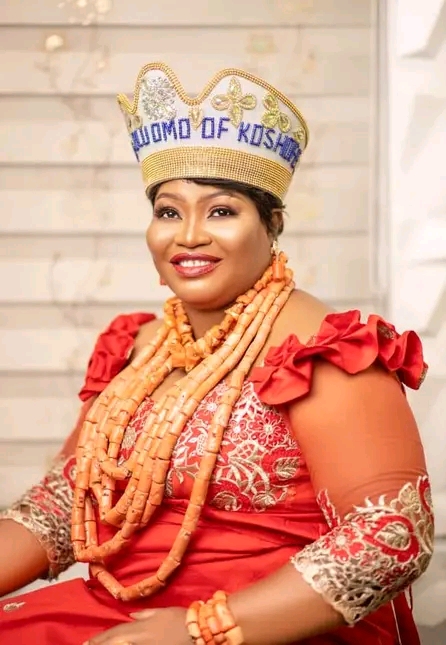 IKOSI-ISHERI KETU MAGODO CARNIVAL: MAYORESS SAMIAT BADA URGES PEACE AND TOLERANCE AMONG NIGERIANS
Read Time:
1 Minute, 43 Second
By Fawziyyat Yusuf.
The Mayoress of Ikosi-Isheri Local Council Development Authority, Princess Samiat Abolanle Bada declared the second day of the carnival open on Saturday by delivering a speech on why independence day must be celebrated.
In her remarks, she said "Today, October 1st  2022 marks the 62nd year our dear country gained freedom from the British and became a sovereign independent nation. Over these six decades, Nigeria has faced ups and downs in traversing triumphs… irrespective of the various challenges we went through, we recorded success and we remained steadfast as one Nigeria"
She asserted that "to take Nigeria to the promise land, we have to be united in our diversity and promote peace, love and harmony among ourselves"
Princess Bada said that the event was not only organized to promote Nigerian culture, rather the big picture is to promote Nigerian content and businesses.
The Mayoress urged Nigerians "to be tolerant and adaptive of our ethnic and religious differences to promote unity and be good ambassadors of our country"
The princess wrapped up her speech by making a prayer for the development of Nigeria saying "united we stand, divided we fall"
The highlight of the carnival was the commemoration of Nigeria's Independence Day by showcasing both talented and up-coming performers to entertain the audience.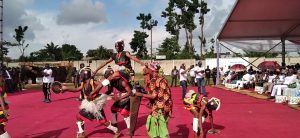 Inevitably, the carnival kick started with striking and impressive dance acts from various ethnic groups.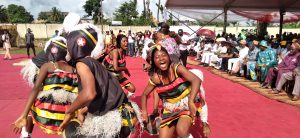 Princess Bada made it a point to encourage the performers by joining their acts intermittently
Prominent artistes like Bella Shmurda, Qdot, Shina Peters and several others performed for the audience who were vibrating with energy for their outstanding performances.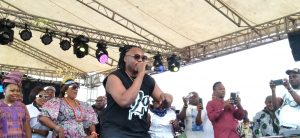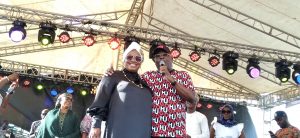 Ikosi-Isheri Local Council Development Authority spear headed by Princess Samiat Abolanle Bada hosted a raffle draw contest where lucky participants got to win televisions, microwave ovens, electric fans, gas cookers etc