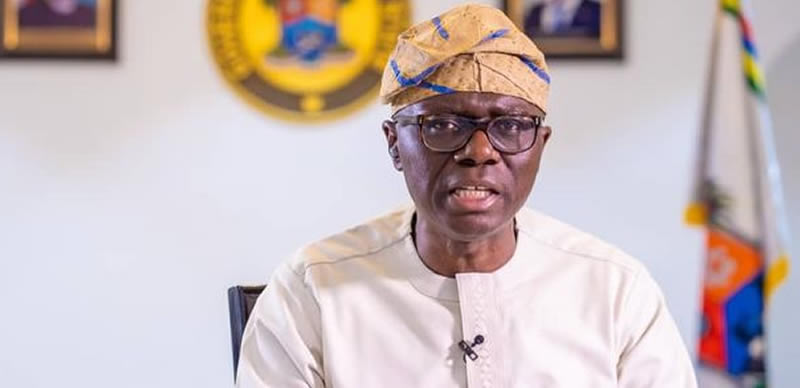 SANWO-OLU HAILS EX-SSG, OLORUNFUNMI BASORUN AT 84, DESCRIBES HIM AS AN EXEMPLARY POLITICAL, RELIGIOUS LEADER
Read Time:
1 Minute, 59 Second
By Aishat Momoh.O.
On his 84th birthday, Chief Olorunfunmi Basorun, Second Republic Secretary to the State Government (SSG) and member of the Governance Advisory Council (GAC), received congratulations from Lagos State Governor, Mr. Bababajide Sanwo-Olu.
On Saturday, October 15, Basorun, a retired deputy director of the Central Bank of Nigeria (CBN) and a former secretary to the state government (SSG) under former governor Lateef Jakande, will turn 84.
In a statement released by his chief press secretary, Mr. Gboyega Akosile, on Friday, Governor Sanwo-Olu commended Chief Basorun as a dedicated and admirable political and religious leader who has been a source of support and inspiration for the younger generation.
The Governor commended the chartered banker and accountant turned politician for his contribution to good governance and people-oriented programmes as SSG to the Lagos State Government during the administration of the late Alhaji Lateef Jakande administration from 1979 to 1983.
Governor Sanwo-Olu also hailed Chief Basorun for being a consistent and progressive politician since he joined partisan politics in 1979, noting that the GAC member has contributed and worked dutifully with other party leaders and members for the success of the ruling party in Lagos State.
He said: "On behalf of my adorable wife, Ibijoke, the good people and government of Lagos State and entire leaders and members of our dear party, the All Progressives Congress (APC), I congratulate our father, Chief Olorunfunmi Basorun, on his 84th birthday.
"Chief Basorun has contributed to the private and public sectors in different capacities. As a chartered banker, accountant and lawyer, he rose through the ranks to become a deputy director in the apex bank, the Central Bank of Nigeria (CBN). He left CBN with a good track record to join the Lateef Jakande administration in 1979 as a Secretary to the Lagos State Government.
"Since he joined partisan politics in 1979, Chief Basorun has remained one of the respected leaders of our party. He has contributed immensely to the development and growth of the ruling party and Lagos State in the last four decades.
"As Chief Olorunfunmi Basorun celebrates his 84th birthday, I congratulate him for a life full of fulfillment and service to humanity. I pray that God will bless him with more years of joy and sound health for him to render more service to our dear party, Lagos State and humanity."