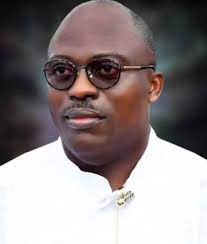 UPDATE (2023 ELECTIONS): COURT DISMISSES SUIT AGAINST RIVERS PDP GOVERNORSHIP CANDIDATE
A lawsuit seeking to prohibit Siminalaye Fubara, the Peoples Democratic Party's candidate for governor, from running in the 2023 elections was dismissed by a Federal High Court in Port Harcourt.
Chief Morgan West, a PDP candidate, had contested Fubara's nomination, claiming that among other things, Fubara was not a party member and lacked a legitimate PDP membership card.
However, the plaintiff's lawsuit was dismissed by the sitting court, Justice Adamu T. Mohammed, on Friday due to incompetence and lack of jurisdiction.
More details later….
0
0
By Leke Yusuf …APC Flags Off Governorship Campaign In Lagos A mammoth crowd of Lagos State residents, on Saturday, converged...