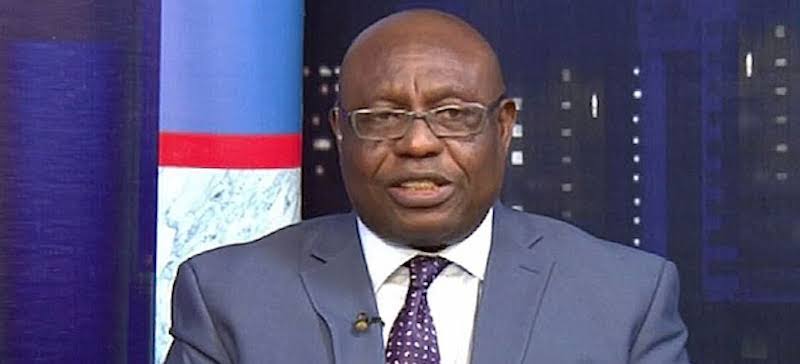 BUYING OF PVCs, HARVESTING OF ID NUMBERS OPPRESSES VOTERS – INEC
Read Time:
1 Minute, 55 Second
By Aishat Momoh. O.
On Monday, the Independent National Electoral Commission called out people who were purchasing permanent voter cards and gathering voter ID numbers.
Festus Okoye, INEC's national commissioner and chairman of the committee in charge of information and voter education, claimed that such measures would only repress people and prevent them from enjoying their rights on election day.
When speaking on The Morning Show on Arise TV, Okoye pointed out that the Bimodal Voters Accreditation System, rather than the PVCs, was the home of all of the registered voters' information.
"Those who are harvesting VINs of registered voters are doing that in futility. Why are they harvesting and buying off VINs when those VINs were published in our local government areas and in our registration areas when we displayed the voters registers for claims and objections. Those VINs are there.
"We have made it very clear that this Commission will deploy BVAS for voters' identification and authentication and the data of every registered voter in Nigeria per polling unit is domiciled in BVAS and not in the PVCs. The only thing the Presiding Officer will do on election day is to look at the last six digits of your PVC and use it to bring out your VIN for the purpose of calling up your data from the BVAS. Those buying PVCs and harvesting VINs can only engage in voter oppression. They can only prevent the voter from going to the polling unit on election day but in terms of carrying the PVC of someone else to give another person for voting, I can assure you that it is next to impossible." He said.
Speaking on the recruitment of Ad hoc staff for the election, Okoye said, "The Commission will engage 1.4 million Ad hoc staff made up of the National Youth Service Corps members and students in tertiary institutions in their final year. You will know that it is next to impossible for INEC to have over 1.4 million staff members on its pay roll. The strength staff of the Commission is around 16,000 and so when we devolve the collection to the various registration areas, we are going to engage the services of corps members to assist the Commission in terms of giving out these PVCs."