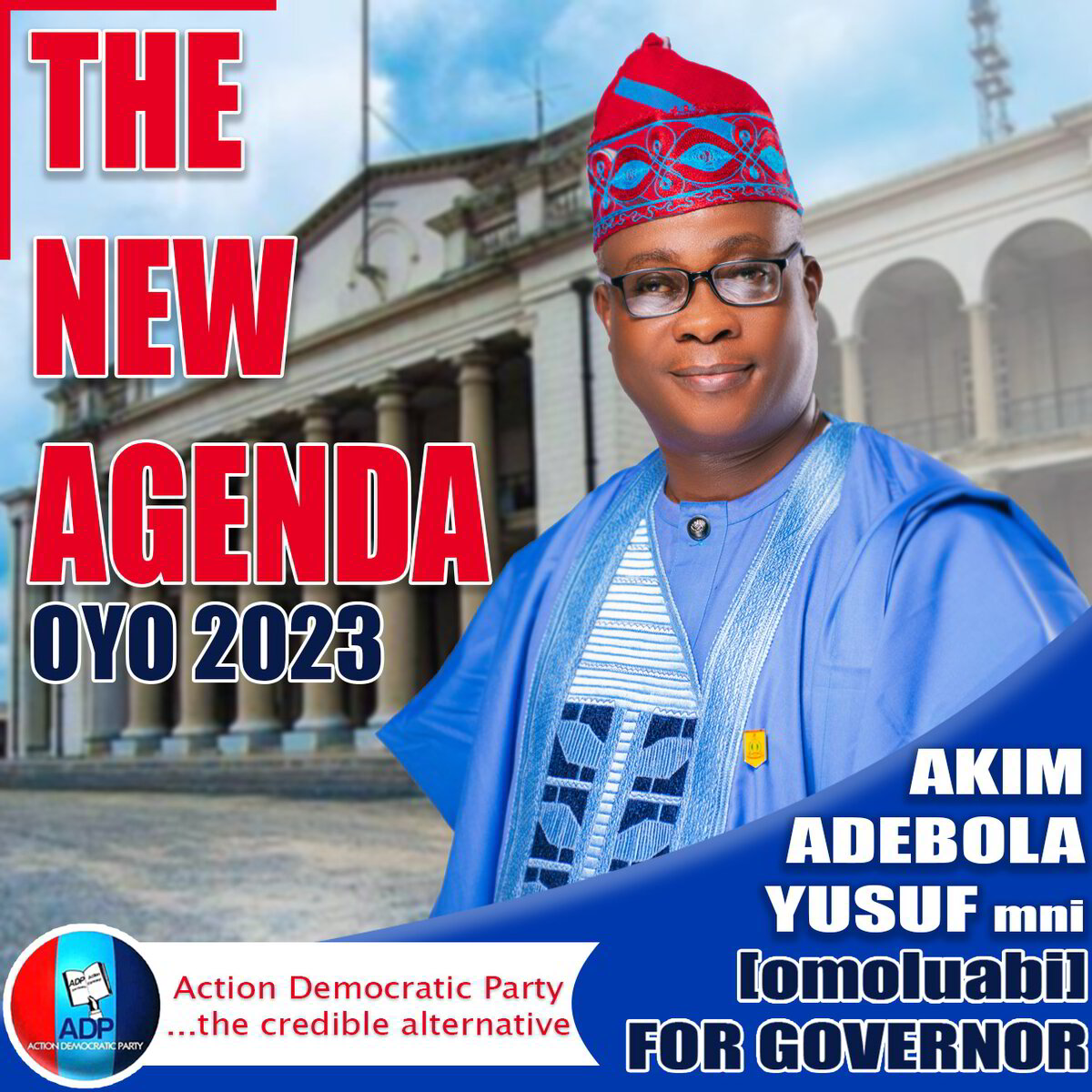 OYO ADP ANNOUNCES DATE FOR OMOLUABI'S CAMPAIGN FLAG OFF CEREMONY
Farouq Oduola A.
The official flag-off ceremony date for the Action Democratic Congress's governorship campaign in Oyo State has been announced.
According to a press release issued by the campaign team and signed by the campaign DG, Olaolu Oni, is scheduled to take place on Thursday, January 12 at 11 am at Jogor Center, Liberty Road.
The event will begin with a short walk from Mobile Petrol Station, Ring Road, to the location at 10 am, according to the statement.
Media outlets and interested persons are expected to converge at the campaign Head Quarters at Oke Ayo, Ago Tailor Ibadan.
Read full content of the press release below;
"We are pleased to announce that the Oyo State Action Democratic Party will hold its official flag-off ceremony for Omoluabi ta 'nwa on Thursday, January 12, 2023.
Venue: Function Hall, Jogor Center, Liberty Road, Ibadan.
Time: 11.00 am.
"Prior to the ceremony, there will be a brief walk from Mobil Petrol Station Ring Road at 10:00 am to the location.
"All interested may converge at the Omoluabi Campaign Head Quarters, Oke Ayo (behind Our Lady of Apostles Secondary School), Ago Tailor, Ibadan."
3
0
George Akume, the recently sworn-in Secretary to the Government of the Federation (SGF), has promised not to let President Bola...