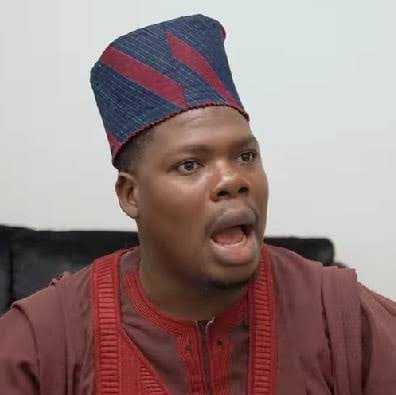 POLITICIANS WILL RUIN YOU IF YOU SELL YOUR VOTES, MR MACARONI WARNS YOUTHS
Read Time:
1 Minute, 31 Second
By Adeniyi Onaara 
Adebowale Adedayo, also known as Mr Macaroni, a popular comedian and skit maker, has warned youths against selling their votes and Permanent Voter Cards to politicians ahead of the 2023 elections.
Adebayo, who made the call on Tuesday via his official Twitter handle, said politicians who buy votes will ruin the country and loot the national treasury that belongs to the Nigerian people, labeling them "destroyers."
He emphasized that any politician who offers money in exchange for votes is not serving, but rather investing.
"Dear Nigerians, please let us sensitize ourselves and our neighbors," Adebayo tweeted. Do not allow anyone to collect or photograph your PVC in exchange for money!!! That money will not last 4 days But the suffering will last 4 years and more. Abeg.
"Any politician who offers you money in exchange for your vote will not serve you. They are only making an investment. If they are elected, they will plunder the nation's treasury, which rightfully belongs to the people.
"Do not vote for liars and thieves!" "They are annihilators," he concluded.
INEC had also expressed concerns about vote-buying, claiming that previous efforts to curb the practice had failed, and that the vice could jeopardize the success of the elections.
Abdulrasheed Bawa, the head of the EFCC, also stated that vote-buying has become a major impediment to free, fair, and credible elections in Nigeria over the years.
He warned politicians that the EFCC would continue to monitor compliance with Section 2 of the Money Laundering (Prevention and Prohibition) Act, 2022, which deals with "limitation  to make or accept cash payment," in the processes leading to the 2023 elections.
Usman Baba, the Inspector General of Police, identified violence, thuggery, the use of money, and ballot box snatching as some of the ills threatening credible elections in Nigeria.