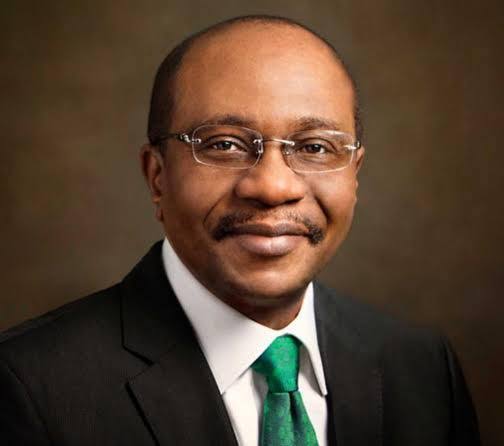 REDESIGNED NAIRANOTES : CBN TO MONITOR COMPLIANCE BY COMMERCIAL BANKS
Read Time:
2 Minute, 34 Second
Agency Report
The Central Bank of Nigeria (CBN) will keep an eye on commercial banks to make sure they follow the order to put the new Naira notes in their ATMs (ATMs).
On Monday in Abuja at the Training Session for State Directors, National Orientation Agency (NOA) on Redesign of Currency Notes Policy, Mr. Ahmed Umar, Director, CBN, Currency Operations, announced this.
According to Umar, the CBN was instructed to carry out the deadline withdrawal of the circulating old naira notes by January 31.
Through this training, we hope to inform the public that there are enough cash notes for everyone to use.
"We, CBN management, have mandated banks to stop putting old notes in their ATM machines. They should only put the new notes.
"And there is the serialisation of the policy that they can put either N500, N1000 or N200 note whichever the denomination they have or combination of any of those notes, they should just put a new note in their machines.
"We are going to monitor to ensure that the banks comply and if they don't, we have a penalty for non-compliance," Apex bank director said.
According to him, in many countries of the world, it takes a few years to change a currency note design.
"In our own case what we had was basically over 20 years of having the same design of the note.
"Over that period, what it did to us was to create an avenue for some people to master the act of counterfeiting the note."
"In our own case, what we have is a minimum of 17 years or more for us to redesign our currency.
"If you notice the N1000 note that was introduced in 2005, it took 17 years for us to redesign it. N500 and N200 notes were also redesigned after 21 years and 22 years respectively.
"So, if currency notes stay too long in the system, there is a tendency that people who counterfeit to make a lot of efforts to produce the same notes.
"So, that is why there is a need to change our notes regularly."
According to him, another reason is that N500 and N1000 constitute 99 per cent of the currency notes that are being targeted for counterfeiting.
"It is simple logic, the effort you put into counterfeit N1000 is the same effort you put into counterfeit N500.
"So, why will they waste their energy doing small notes; they always target the higher note particularly N1000 because of the values attach to it," he said.
Earlier, the Director-General of NOA, Dr Garba Abari, said that his agency partnered with the CBN to educate NOA members of staff at 774 local government areas to assist in enlightening Nigerians on the redesign of the new banknotes policy.
Abari expressed hope that the training session would go a long way in addressing misconceptions and misunderstanding around the new currency notes policy.
He called on all participants to pay serious attention to the training in order to represent CBN well while embarking on enlightenment programmes at the grassroots.