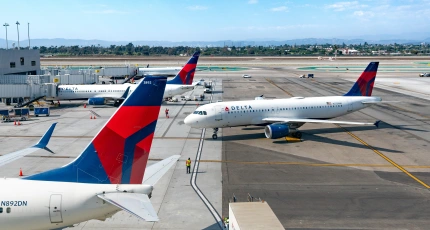 U.S FLIGHTS RESUME OPERATIONS AFTER SYSTEM RESTORATION
Flights across the United States have resumed several hours after the Federal Aviation Administration on Wednesday suffered a computer outage that forced it to halt all departures nationwide while it scrambled to resolve the issue.
According to the Federal Aviation Administration, the system problem was related to its Notice to Air Missions (NOTAM).
The FAA in a statement said that its Notice to Air Missions (NOTAM) system "failed" Wednesday morning, local time. The NOTAM helps communicate vital information to pilots and others involved in flight operations.
"We are performing final validation checks and repopulating the system now. Operations across the National Airspace System are affected."
Around 4,013 flights within, into or out of the US have been delayed today, while 710 have been cancelled, according to flight tracker FlightAware.com.
Following an overnight outage to the Notice to Air Missions system that transmits safety information to flight crews, normal air traffic operations are gradually returning across the US, according to the FAA.
0
0
By 'Leke Yusuf Govt takes measures to stop truck accidents The Lagos State Government commiserates with the families who...