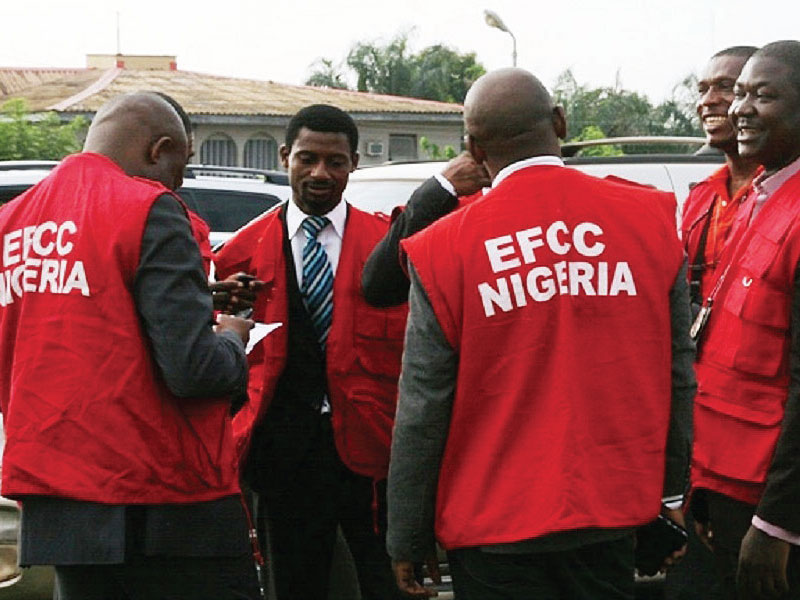 EFCC RECORDS 26 SUCCESSFUL BIDS ON FORFEITED REAL ESTATE IN ABUJA
Read Time:
2 Minute, 1 Second
By Adeniyi Onaara 
The Economic and Financial Crimes Commission (EFCC) said Wednesday in Abuja that 26 bidders emerged as winners of various properties on the third day of the commission's ongoing sale of forfeited real estate comprising apartments and plots of land.
"At the session, a total of 39 properties in Lot 5, located in different parts of the Federal Capital Territory, were offered for sale through a competitive bidding process," said EFCC Head, Media & Publicity, Wilson Uwujaren, Thursday in Abuja.
The exercise, which began at 10 a.m., lasted until 8.30 p.m. At the end of the process, 26 bids were successful, while 13 properties that were not taken, either due to non-compliance with the guidelines or the highest bid falling short of the reserve price, or due to a tie, as was the case with the property listed as number 33 in the Lot, were re-opened to fresh bids until Monday, 16 January 2023, when the bids will be opened.
Other propefry affected by this new bid offer are listed in Lot 5 as numbers 1, 3, 4,5,6,10,15, 18,29,30,31, and 34."
"The Chairman of the EFCC, Abdulrasheed Bawa, who witnessed the exercise, expressed excitement at the well-organized and coordinated event, thanking the bidders for their cooperation," Uwujaren writes.
The method we are using is common practice around the world.
We had valuers value the properties, so we already know how much each one is worth. We expect to sell to the highest bidder who exceeds our reserve price because we need to raise funds for the federal government to execute and complete some of the country's major infrastructure projects.
"We received feedback from people asking why we aren't doing it online so that more people can participate. We've tried everything, and now it's up to us to use our discretion to work with methods that will make the process more transparent for all Nigerians to see," Bawa said.
The spokesperson went on to say, "One of the bid winners, Chetanna Chukwudo, commended the Commission on a job well done and urged it to keep up the good work because Nigerians expect a lot from her.
"I'm happy today because it feels good to be a winner; nobody wants to lose. We won despite the fact that the process was thorough and transparent. "I want to congratulate the organizers," Chukwudo said.