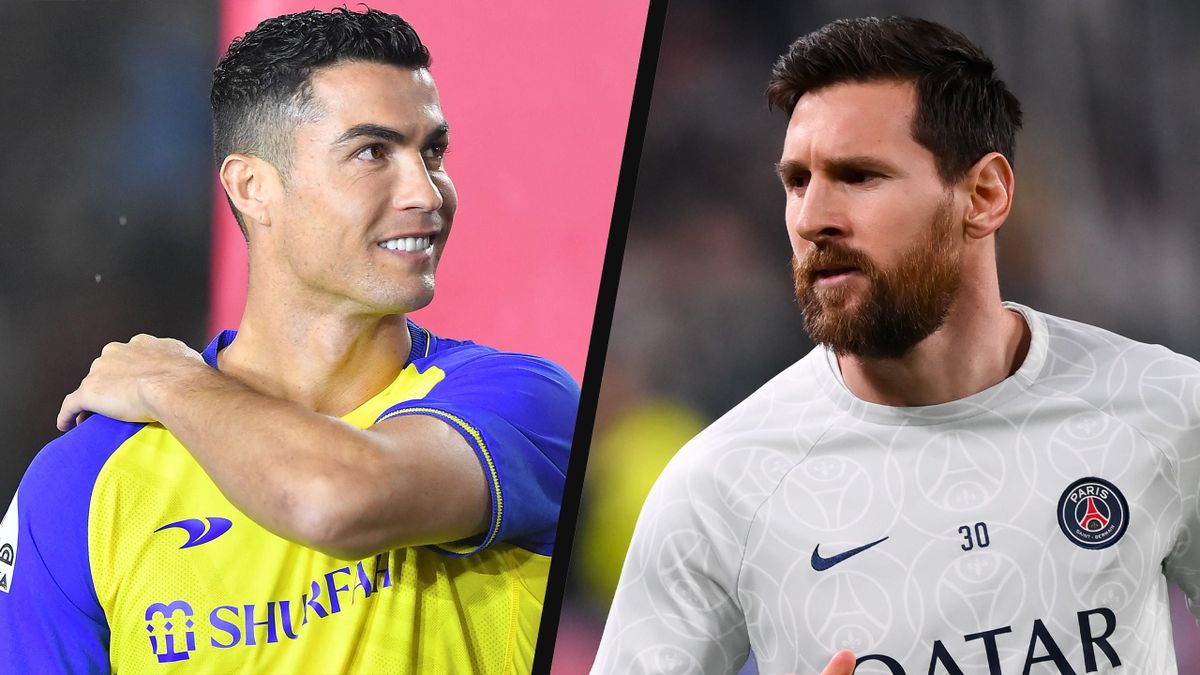 RONALDO TO CAPTAIN SAUDI ALL STARS XI AGAINST MESSI AS PSG EARN £8.8m FOR FRIENDLY
Read Time:
1 Minute, 19 Second
According to reports, PSG will receive a huge fee of £8.8million for participating in a one-time friendly against the Saudi All-Star XI.
On Thursday afternoon, the Parisian team will play a friendly against the All-Star XI, which will include players from Saudi first-tier clubs Al-Nassr and Al-Hilal.
The fact that Cristiano Ronaldo, who concluded a deal to Al-Nassr last month, will soon make his debut has garnered a lot of attention, but little attention has been given to the large amount that the Parisian team will be quietly pocketing.
L'Equipe reports that the Ligue 1 champions will receive £8.8 million (€10 million) for taking part in the one-off game.
Lionel Messi and Cristiano Ronaldo are expected to square off for the final time in their football careers at the match, which is set for Thursday in Riyadh.
The record-breaking transfer of the Portuguese international to Al-Nassr was completed last month, and he will captain his new team against PSG this week.
Ronaldo has had to wait to make his Al-Nassr debut since he was officially announced as a player at the end of December.
He was filmed watching their recent 2-0 win against Al-Ta'ee on an exercise bike as he was unable to play due to serving a two-match ban for smashing a fan's phone after Manchester United's defeat against Everton last April.
He is able to feature in this friendly fixture, though, and has been getting himself into prime shape ahead of his maiden appearance in Riyadh.
0
0
52 alleged online fraudsters have been taken into custody by the Economic and Financial Crimes Commission in Ogun State. The...