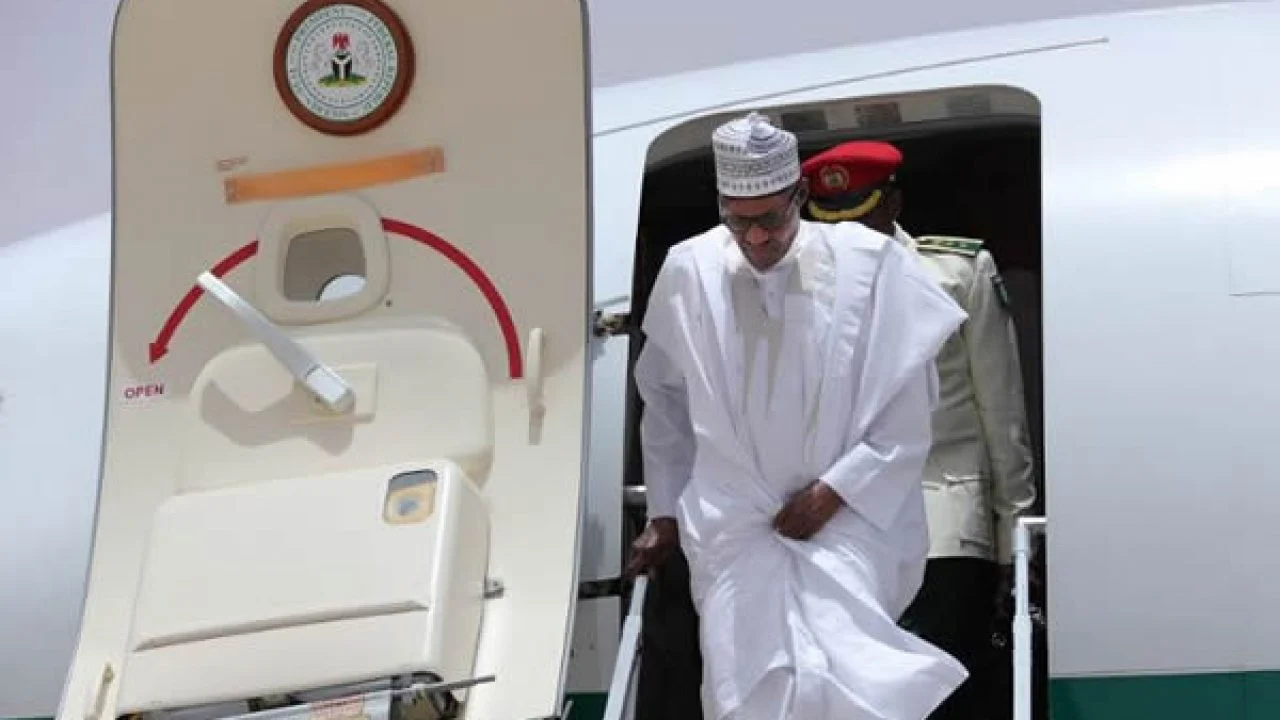 UPDATE: BUHARI ARRIVES IN ABUJA FROM MAURITANIA
Read Time:
1 Minute, 6 Second
After attending the Third Forum of the African Conference for Peace in Nouakchott, the capital of Mauritius, President Muhammadu Buhari, has just arrived in Abuja.
His first overseas journey in 2023 came to an end when Buhari's Leonardo AW139 helicopter from the Nnamdi Azikiwe Airport arrived at Aso Rock Villa a few minutes before 4:00 p.m.
The President of Mauritania disclosed that since 2015, his government has spent more than $1 billion to retake Borno, Adamawa, and Yobe from Boko Haram control.
But he regretted that the security of Nigeria and the Lake Chad Basin remained precarious because of the ongoing wars in Libya, the Central African Republic, and Ukraine.
Buhari's claim was based on the widespread use of "all kinds of small and light weaponry" that were facilitated by foreign combatants.
Additionally, he made the case that the inactivity of young people in Africa and their exclusion from discussions of issues that affect them serve as a consistent source of new recruits for the extremist groups wreaking havoc across the continent.
He therefore advised African leaders to prioritize youth development, taking it more seriously and coming up with concrete suggestions for encouraging skill acquisition while discouraging laziness.
The Abu Dhabi Peace Forum presented the President with the "Award for Strengthening Peace in Africa" at the conference.
0
0
George Akume, the recently sworn-in Secretary to the Government of the Federation (SGF), has promised not to let President Bola...