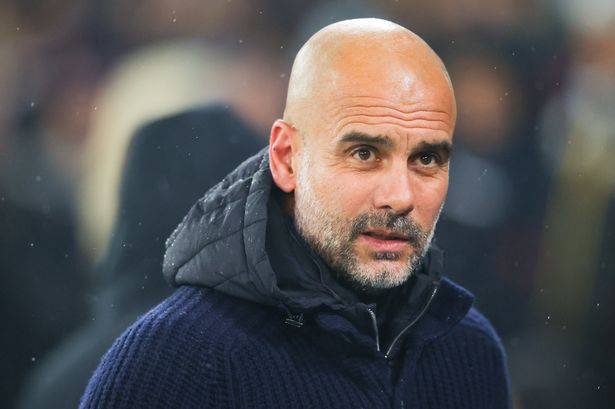 GUARDIOLA TAKES BLAME FOR MAN CITY'S SHAKY RUN OF FORM
Read Time:
1 Minute, 15 Second
Pep Guardiola has taken the blame for Manchester City's stuttering form which has seen them fall eight points behind Arsenal in the Premier League title race.
City host Tottenham on Thursday having lost two of their last five league matches and questions over how they can get the best out of 27-goal top scorer Erling Haaland.
Guardiola feels it is his responsibility to lead a side that has scored more than once in the last nine Premier League games just three times.
'I'm the man responsible if we don't play good, I have to find [the solution],' Guardiola said. 'Always I believe there is a tactical reason it didn't happen.
'When I die people will talk after about good Pep was, that's for sure, but since we are here people expect us to perform well, win games and try to find the win.
'Otherwise (it is) "Pep out," this is how our job is. I want "Pep in" and I want to stay here. That is what I want and to do that I have to win games I have to be there and there in all competitions.'
The Catalan, who turned 52 yesterday, insisted that the team's mentality has not changed this season but expressed scepticism about their ability to go on the kind of lengthy unbeaten streaks that have won them previous titles.
The fact that I believe I understand what needs to be done does not guarantee that it's going to happen,' he said.
0
0