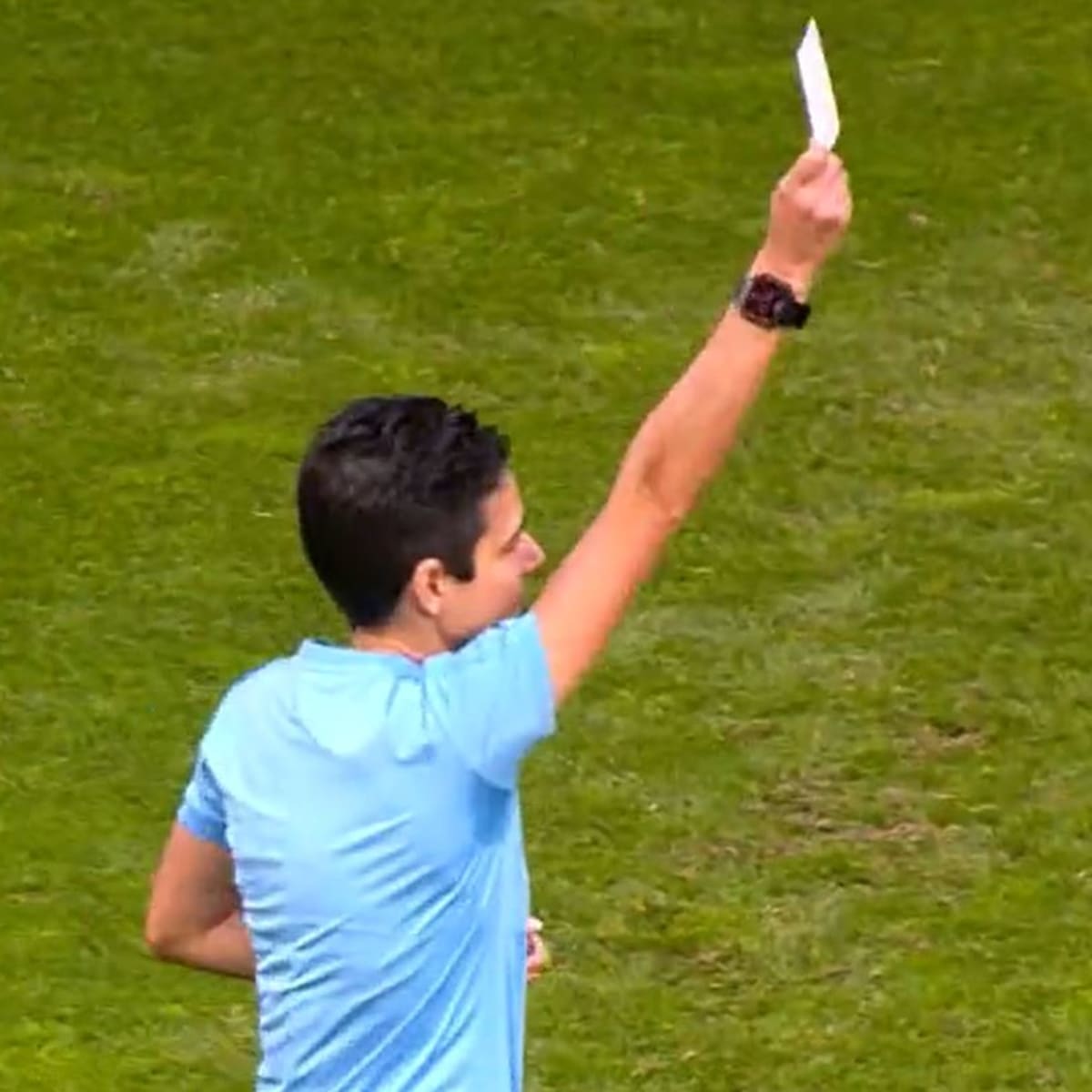 HISTORIC MOMENT: FIRST-EVER 'WHITE CARD' SHOWN BY REFEREE IN FOOTBALL MATCH
Read Time:
1 Minute, 0 Second
A historic moment in football took place on Saturday when a white card was shown for the very first time in a Portuguese women's cup match between Sporting Lisbon and Benfica.
The card, which is shown to recognise and encourage fair play, was brandished by referee Catarina Campos during the match marking its maiden appearance in professional football.
Despite the fierce rivalry between the two clubs, the official was able to use the new tool because of an exceptionally good display of sportsmanship during the Taca de Portugal Cup match.
Campos became the first match official to show a card of any colour other than yellow or red after medical staff from both clubs ran to the aid of a fan who had fainted in the stands just before halftime prompting a warm reception from fans.
Traditionally cards in football are only shown when poor discipline is displayed but this may change across the game in years to come.
The move is part of a new initiative in Portugal to encourage sides to act in a sporting manner and receive instant recognition for their positive actions.
Benfica eventually won 5-0 to progress to the semi-finals of the competition.
0
0
MatchDay 4 of the Nigeria Premier Football League (NPFL) began on Saturday with two fixtures in Benin and Uyo and...