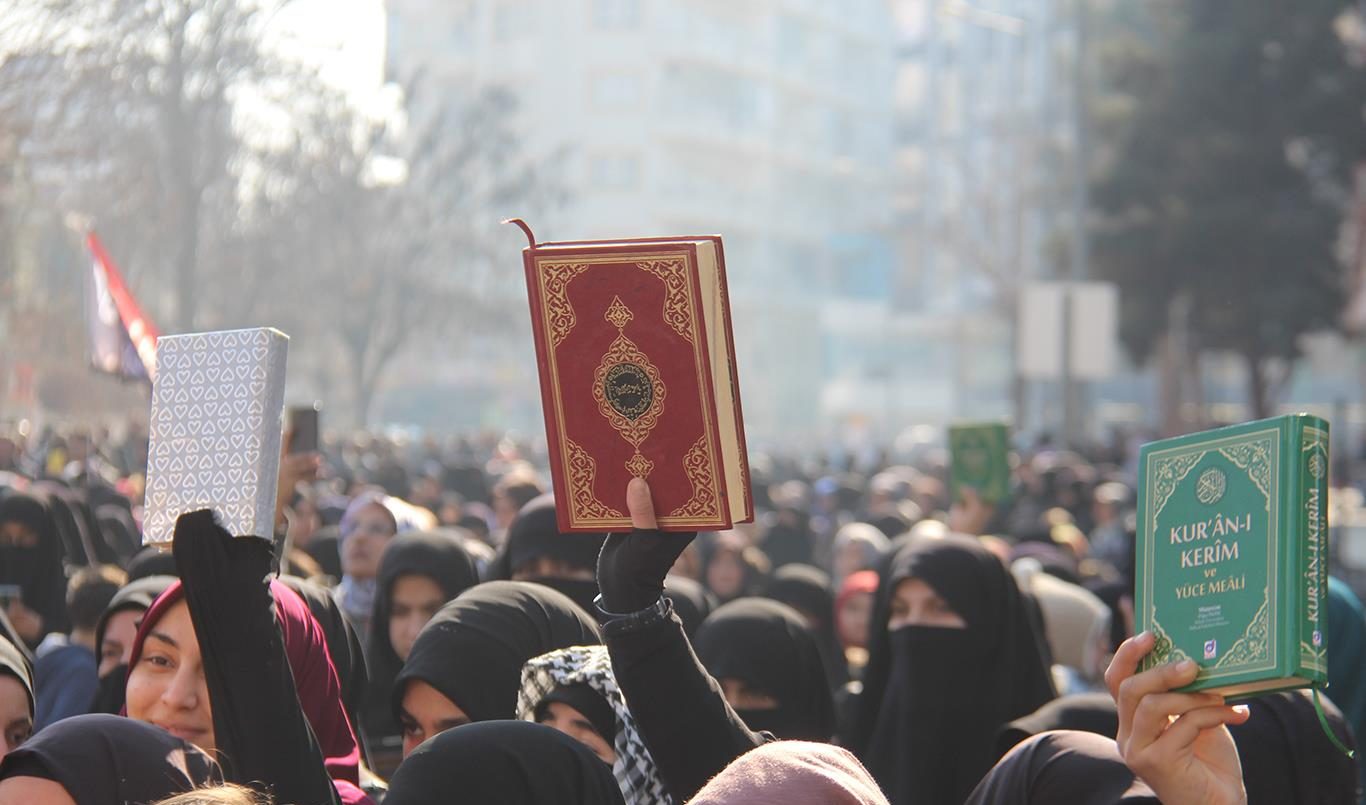 PAKISTANIS PROTEST AGAINST BURNING OF QURAN IN SWEDEN
Read Time:
1 Minute, 16 Second
By Adeniyi Onaara 
Hundreds of people demonstrated in Muslim-majority Pakistan on Tuesday to express their outrage over the weekend torching of the Koran in Sweden.
Rasmus Paludan, a Swedish-Danish politician, set fire to a copy of the Islamic holy book in front of Turkey's embassy in Stockholm on Saturday, infuriating Ankara, which has said it will not support the Scandinavian country's NATO membership bid.
Protesters chanted "Shame on Sweden" at a rally in Lahore, responding to a call from local political parties.
"The garb of freedom of expression cannot be used to hurt the religious emotions of 1.5 billion Muslims around the world," Pakistan Prime Minister Shehbaz Sharif tweeted on Sunday. This is unacceptable."
Ankara cancelled a visit by Sweden's defense minister and summoned Stockholm's ambassador, incensed that Paludan was allowed to carry out the protest.
The incident was condemned by Sweden's Prime Minister Ulf Kristersson, who tweeted: "Freedom of expression is a fundamental part of democracy. However, what is legal is not always appropriate. "It is a deeply disrespectful act to burn books that are sacred to many people."
"I'd like to express my condolences to all Muslims who have been offended by what happened in Stockholm today."
Blasphemy and insults to Islam are polarizing issues in Pakistan, which has consistently expressed its concerns about rising Islamophobia around the world on the international stage.
Demonstrations against Paludan's burning of the Koran broke out in Iraq on Monday and Indonesia summoned Sweden's envoy on Tuesday over the incident.
0
0
A tanker ladden with petroleum products has been involved in a lone accident on the Ojuelegba Bridge in Lagos. No...