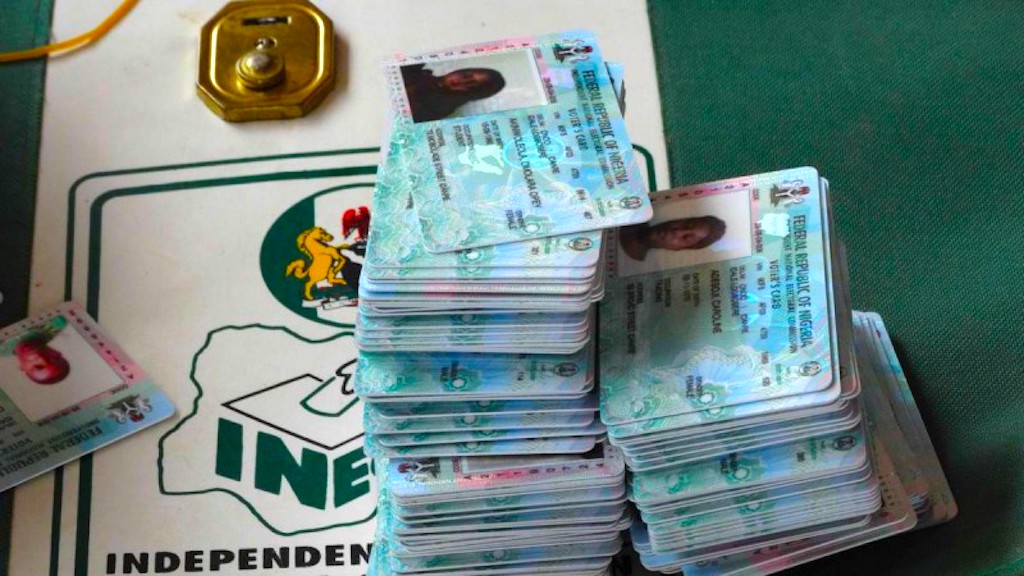 BREAKING: INEC FURTHER EXTENDS PVC COLLECTION EXERCISE
By 'Leke Yusuf
The Independent National Electoral Commission (INEC) has further extended the collection of Permanent Voter Card (PVC) nationwide.
In a statement released on Saturday evening said "Arising from reports from the various States and discussions with Resident Electoral Commissioners, the Commission has decided to further extend PVC collection in all its Local Government Offices nationwide by an additional one week.
"The ongoing collection of PVCs nationwide will therefore continue and end on 5th February 2023. This is the second time the Commission is extending PVC collection nationwide and this will be the last extension of the exercise.
"Collection period has further been extended by an additional two hours and will start at 9am and end at 5pm daily including Saturdays and Sundays.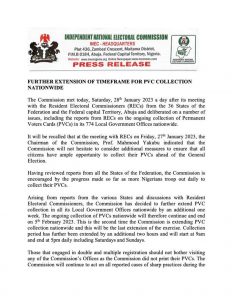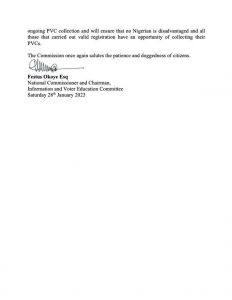 1
0
By Adeniyi Onaara  According to reports, the contestant died after paying N25 million for the Labour Party governorship nomination form....