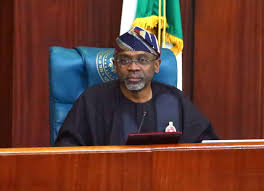 Ojuelegba Container Accident: Rep. Gbajabiamila Mourns Loss of Lives
Read Time:
1 Minute, 11 Second
As eight people confirmed dead in Ojuelegba container accident, The Speaker of the House of Representatives,  Femi Gbajabiamila mourns.
On Saturday in the Ojuelegba area of Lagos State, a loaded container fell on a commercial minibus (Korope) and eight people were confirmed dead in the tragic accident.
Rep. Gbajabiamila on getting the news was pained to hear of the loss of lives of innocent people.
He also applauded the quick response of the Lagos State Emergency Management Agency (LASEMA), FRSC, Police, and others in evacuating the victims and successfully rescuing one survivor.
Rep. Gbajabiamila has called for investigation into the incident as it is not the first one happening in Lagos.
"This is not the first time such incident is happening in Lagos. I, therefore, call for immediate temporary installation of barriers as the case on Oba Akran – computer village, Ikeja to prevent trailers from using the bridge and compelled to use the under bridge alternatively to avert future occurrences. It is unacceptable for people to die in such a way at same spot multiple times," Gbajabiamila said.
He mentioned that unfortunate incidents like this are why he sponsored the Federal Highway (Amendment) Bill which provided for safe securing of containers and providing access to container trucks on overhead bridges at restricted hours, among other things.
He prayed for their souls to rest in peace and provide their families with the fortitude to bear the loss.
1
0
The days of Senator Iyorchia Ayu, the National Chairman of the Peoples Democratic Party (PDP), are numbered, according to Ayo...