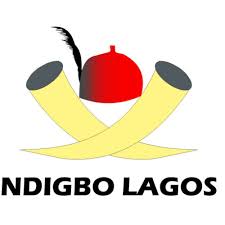 ABOLISHMENT OF EZE NDIGBO TITLES: LET'S IGNORE NOW – LAGOS INFORMATION COMMISSIONER
Read Time:
1 Minute, 18 Second
The Lagos State government, on Saturday, said it has not abolished all Eze Ndigbo titles in the state at present, describing the reports making the rounds as "April fool."
The clarification came following viral posts making the rounds on social media that the state government has abolished Eze Ndigbo titles in Lagos.
This came after the arrest of Eze Ndigbo of Ajao Estate area of Lagos, Frederick Nwajagu, for releasing a video calling for an invasion of the proscribed Indigenous People of Biafra (IPOB) into Lagos for the protection of Igbo properties, especially, in markets across the state.
IPOB after being proscribed by a court was designated as a terrorist group.
According to the Eze Ndigbo, Ajao Estate,"We will invite IPOB terrorism to Lagos to protect our properties in Lagos and combat anyone against us. Let my voice go viral."
Reacting to the abolishment of Nze Ndigbo titles in the state, when contacted, Commissioner for Information and Strategy, Gbenga Omotoso, debunked it.
Omotoso simply said, "It seems like April fool. Let's ignore now."
Meanwhile, the reports going on social media read: "Lagos State Government, LASG abolishes all Eze Ndigbo titles in the State with immediate effect, warns all Lagos State Local Government Chairmen to be at alert."
Also, on Saturday, the Yoruba Council Worldwide commended the Department of State Services (DSS) and the Nigeria Police Force (NPF) for their joint effort in arresting Nwajagu and also called for the abolishment of the Eze Ndigbo titles in Lagos.
0
0
The Lagos State Government Education Board, has announced a new rescheduled screening test date for students who were absent and...