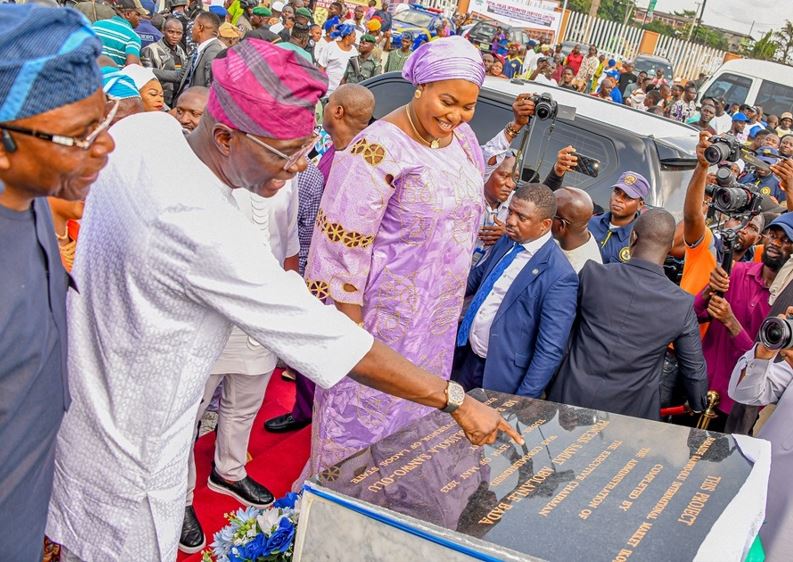 MAYORESS SAMIAT BADA'S GOVERNANCE IS TOUCHING PEOPLE'S LIVES – SANWO-OLU
Read Time:
2 Minute, 15 Second
The Mayoress of Ikosi-Isheri LCDA, Princess Samiat Abolanle Bada, has received praise from Lagos State Governor Babajide Sanwo-Olu for leading a purposeful governance that positively affects the lives of the people.
Sanwo-Olu made this statement as he opened the new Ikosi International Market and International Fruit Market project, a 25-block structure built by the Ikosi-Iseri LCDA in Ikosi Ketu area of the state.
The Governor explained that he chose to attend the event in order to support her work and to encourage the chairmen of other LCDAs to emulate similarly meaningful and purposeful government.
He claimed that market-related business had a significant impact on the state's economy, creating a favourable environment for traders and a commendable effort to advance grassroots democracy and socio-economic growth.
The Governor said: "I commend the vision and leadership which facilitated the delivery of these two ultra-modern markets befitting the status of our State and resonate with the vision of a Greater Lagos.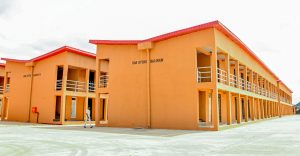 "The impact the markets have had on the economy of Lagos is invaluable, as they serve as focal points of economic activities in the State.
"These are the real examples of initiatives of grassroots democracy and socio-economic growth. The interventions are part of several examples of people-oriented and development projects that have been initiated and actualised by local councils across the State."
Princess Samiat Bada during her opening speech, said the markets were built in the quest to improve the standard of trading and to serve as an alternative to existing markets.
She noted that the market will encourage more profitable activities while also creating opportunities for community development and economic prosperity.
She said, "Supporting local businesses and entrepreneurs is crucial to the success of our economy."
The Mayoress said that the delivery of the markets also solved major security problems in the area, as the land on which the structures were constructed used to be the hideout for criminals terrorising the citizens and passersby.
She said: "The markets were built in phases. The first phase was commissioned last year by Mr. Governor, which consisted of key-clamp shops (fruit section) where all old occupants and fruit-market shop owners were conveniently relocated, with more than 3,000 units of spacious key clamps. Today, I am delighted that the second phase has been completed and being commissioned by Mr. Governor. The shops will be allotted to old users."
In closing his remarks, Governor Sanwo-Olu commended the leaders of Ikosi-Isheri LCDA for the outstanding work they had done to assist the government, stating that it was about meaningful and purposeful development that impacts the lives of the people in various aspects.