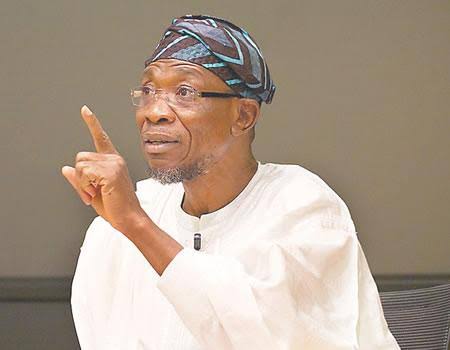 THE DEVIL CAUSED MY RIFT WITH OYETOLA – AREGBESOLA
Read Time:
1 Minute, 48 Second
The immediate past Minister of Interior, Ogbeni Rauf Aregbesola has said that the devil is responsible for the misunderstanding between himself and his successor, Adegboyega Oyetola during the latter's administration.
While addressing  loyalists during a welcome rally organisedfor him at Freedom Park, Osogbo, he said the devil successfully allowed animosity to thrive between them after the Supreme Court victory party in July 2019.
Aregbesola also attributted his political successes to President Bola Tinubu, who he said  identified and supported his political aspirations since 1999 from Lagos State.
He however asked for forgiveness from everyone who felt slighted by events of the last four years, saying he was in the state to seek reconciliation and development of the progressive tendency in the state.
According to him, politics in this part of the world is about acrimony but today, I am not here for that. We are here to seek reconciliation and forgiveness. My successes as governor were a collective achievement, including those who turned themselves into our enemies today.
"In July 2019, after the Supreme Court victory, we were together in this venue where we called on ourselves to be united. I said on that day that I'd concluded my tenure and hand over to the person I preferred but warned that it was left for my successor to be a good person and that I will be the godfather.
"But my statement was misconstrued and the devil took over leading to the rift that lasted four years. I did not request anything from my successor talkless of being denied such a thing but some people just feel envious of our presence. Despite all of these, I seek forgiveness from those who felt offended by some of our actions.
"After this, I will not beg anybody again. We didn't offend anyone and we don't believe anyone offended us but it's possible that they believe we offended them, that's why we are seeking forgiveness", he said.
Meanwhile, the former governor was received into the state by jubilant residents of Ilesa and Osogbo following the completion of his appointment.