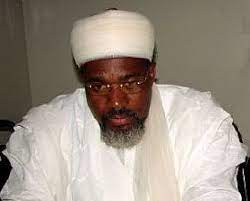 NIGER COUP: THREAT TO PROSECUTE BAZOUM MIGHT BE A NEGOTIATING TACTIC – ISLAMIC CLERIC
Read Time:
1 Minute, 31 Second
Abdurrahman Ahmad of the National Missioner, Ansar-ud-Deen Society, has said that, the Niger Republic's military government may be using the threat to prosecute former President Mohamed Bazoum for "high treason" as a negotiating tactic.
On Tuesday, Ahmad appeared as a guest on the Sunrise Daily breakfast show on Channels Television.
The preacher was a member of the Nigerian Islamic delegation that met on Sunday with the General Abdourahamane Tiani-led Niger junta.
Following the discussion, the coup's leaders swore to bring charges against Bazoum, who was overthrown on July 26, 2023.
According to Ahmad, the meeting with the coup leaders would not be a one-time event.
He said that "this is a time when everyone will be putting bargaining chips on the table" and claimed that the threat to prosecute Bazoum "came to us as diplomatis."
Ahmad informed the Islamic group that his country was prepared for talks.
"As far as I'm concerned, they want to be negotiating from a position of relative strength, not absolute weakness.
"The way I see the people, the way we interacted with them, I believe that they would not and they cannot afford to renege on their promise and commitment.
"Of course, this is why the President, (Bola Tinubu), also has graciously approved the continuing contact, diplomatic effort with them."
Ahmad stated that the Islamic team would keep in contact with the coup planners and attempt to "talk them out of that (the prosecution of Bazoum)".
The Economic Community of West African States (ECOWAS) sanctioned Niger in response to the coup and has not ruled out using force against the army generals.
The West African bloc has authorized the prompt deployment of a "standby force to restore constitutional order" in Niger despite its commitment to seeking a diplomatic resolution to the problem.