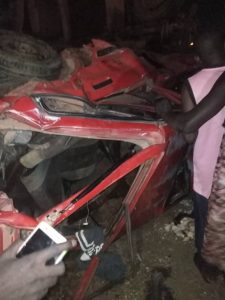 THREE KILLED, NINE INJURED IN ABUJA MULTIPLE AUTO CRASH
Read Time:
1 Minute, 13 Second
Multiple motor accidents along the Abuja/Keffi Expressway have killed three people and left nine with various degrees of injuries.
It was gathered that the accident occurred on Friday night around 9 p.m., and no fewer than eleven vehicles were involved in the multiple crashes.
A commercial driver who plies the area, Tobi Adebayo, told our correspondent on Saturday that the accident was caused by a heavy-duty truck that lost control.
He said the driver of the truck fled the scene after the incident.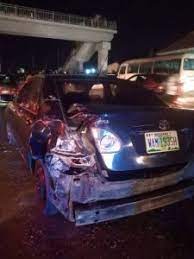 Adebayo said, "A trailer going towards Keffi lost control and rammed into a vehicle that also rammed into another and it kept happening like that. About 11 vehicles were involved in the accidents. 12 people were rushed to the hospital out of which three have died. The remaining nine are still in the hospital receiving treatment. The driver of the trailer managed to escape from the scene and ran away. "
When contacted, the FCT police spokesperson, Josephine Adeh, confirmed the incident.
She said the police had started contacting the families of the victims.
Adeh also said the police are making an effort to arrest the truck driver.
She said, "We received a distress call and our men immediately rushed to the scene. They rushed the victims to the hospital where the doctors certified three dead. Nine are currently receiving treatment. Efforts are ongoing to contact the families of the victims and to arrest the driver of the trailer."
0
0
President Bola Tinubu, on Tuesday implored the Heads of National Drug Law Enforcement Agencies in Africa to renew the fight...