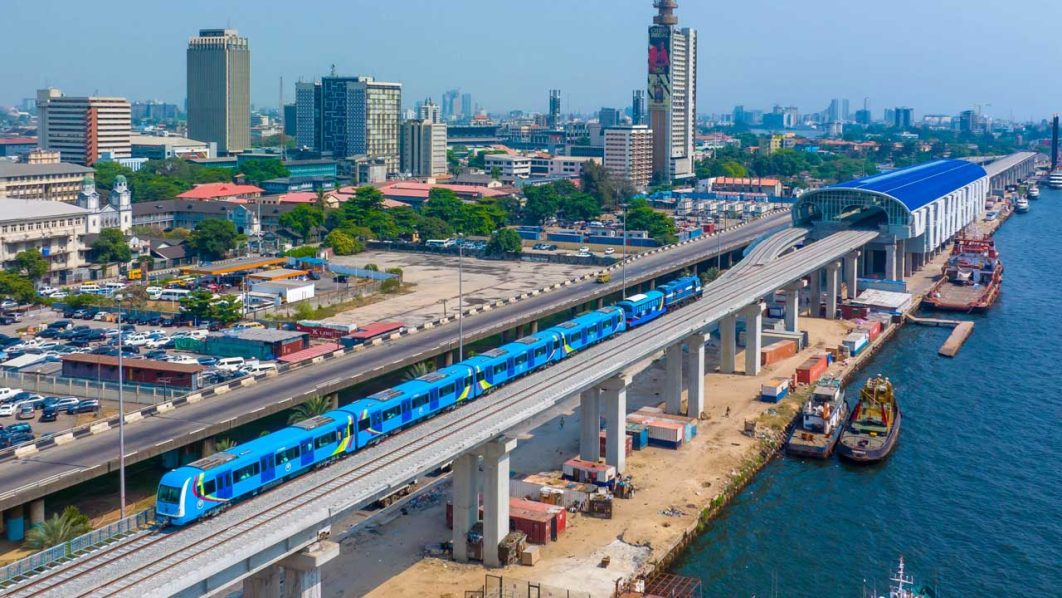 LAGOS STATE GOVERNMENT WARNS AGAINST CROSSING BLUE RAIL TRACK
Read Time:
1 Minute, 37 Second
Residents of Lagos State have been advised not to walk on the Blue Rail line's track, which is slated to begin full commercial operations on Monday.
Gboyega Akosile, the Chief Press Secretary to Governor Babajide Sanwo-Olu, issued a warning to the locals, advising them to use the overhead bridges instead of the electrified train line.
"Dear Lagosians, please be reminded as we kick off the commercial operations of the Lagos Blue Line Rail transport on Monday, that the rail line is electrified. Don't cross the rail lines because it is dangerous. Use the overhead bridges that have been provided by the government. Thank you," he wrote.
In a video clip that accompanied Akosile's tweet, the general manager of the Lagos Metropolitan Area Transport Authority, Abimbola Akinajo, voiced concern over the frequency with which people cut fences on the Blue Rail and cross it.
"With regards to the operations of the Blue Line in particular, we all know that we have publicised that the Blue Line is going to be an electrified rail system. If you want to cross from one side to the other, you must use the overhead bridges.
"This is a necessity for all of us to understand and we have fenced all along the alignment for the Blue Line to ensure that people do not cross it. But what we see time and again is that people go there and they cut the fences and they run across.
"We have bothered to put pedestrian crossings; there is access for people with physical challenges, and therefore we have no reason to cross the track. So we just ask that people respect this and respect the rails because if we don't, we will find ourselves in a very dire straits, " she said.
Five stations are located in Marina, National Theatre, Iganmu, Alaba, and Orile along the first segment of the rail line, which runs from Marina to Mile 2.