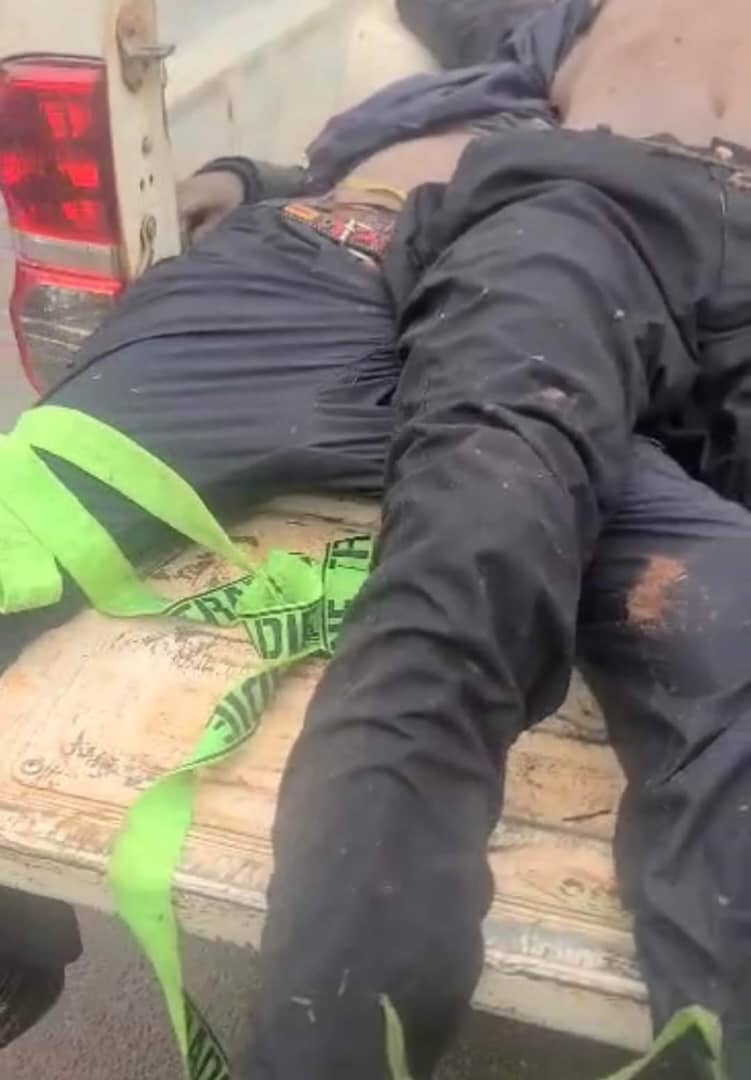 ENUGU POLICE FOIL KIDNAPPING ATTEMPT, NEUTRALIZE TWO KIDNAPPERS, RECOVER AK-47 RIFLE, AMMUNITION, OTHER EXHIBITS
Read Time:
1 Minute, 24 Second
By Aishat Momoh. O.
On March 9, 2023, Police officers of the Enugu State Command prevented a kidnapping attempt at Ogbeke-Nike, which is located along the Ugwogo-Nike/Opi/Nsukka road.
Before the operatives, some of whom were on VIP escort duty, bravely retaliated, the thugs had blocked the road and were firing randomly.
While many of the criminals fled into the forest with deadly gunshot wounds, two were immediately neutralised. The thugs turned up one (1) AK-47 rifle with two (2) magazines, eighty-two (82) rounds of live ammunition in 5.56 mm and 7.62 mm calibres, respectively, one (1) cutlass, two (2) cell phones, and other incriminating items.
However, one of the operatives who was shot in the subsequent gun battle was transported to the hospital, where physicians later determined that person had passed away this morning, April 9, 2023. The mortuary has received his remains for preservation and an autopsy.
While lamenting the unfortunate loss of the Operative, whom he described as gallant even in death, the Commissioner of Police, CP Kanayo Uzuegbu, psc(+), has praised the entire police staff, the Neighbourhood Watch Group, and the Forest Guards involved in the operation for their bravery and a job well done. He restates the police's unwavering resolve to mercilessly deal with persistent offenders and purge the state of them, especially those responsible for violent crimes.
The CP has consequently urged state residents to maintain a sense of security, uphold the law, and immediately report offenders and anybody found with gunshot wounds to the closest police station. You can also email infoenugupolice@gmail.com or phone the Command's emergency hotlines at 08032003702, 08075380883, 08086671202, or 08098880172.