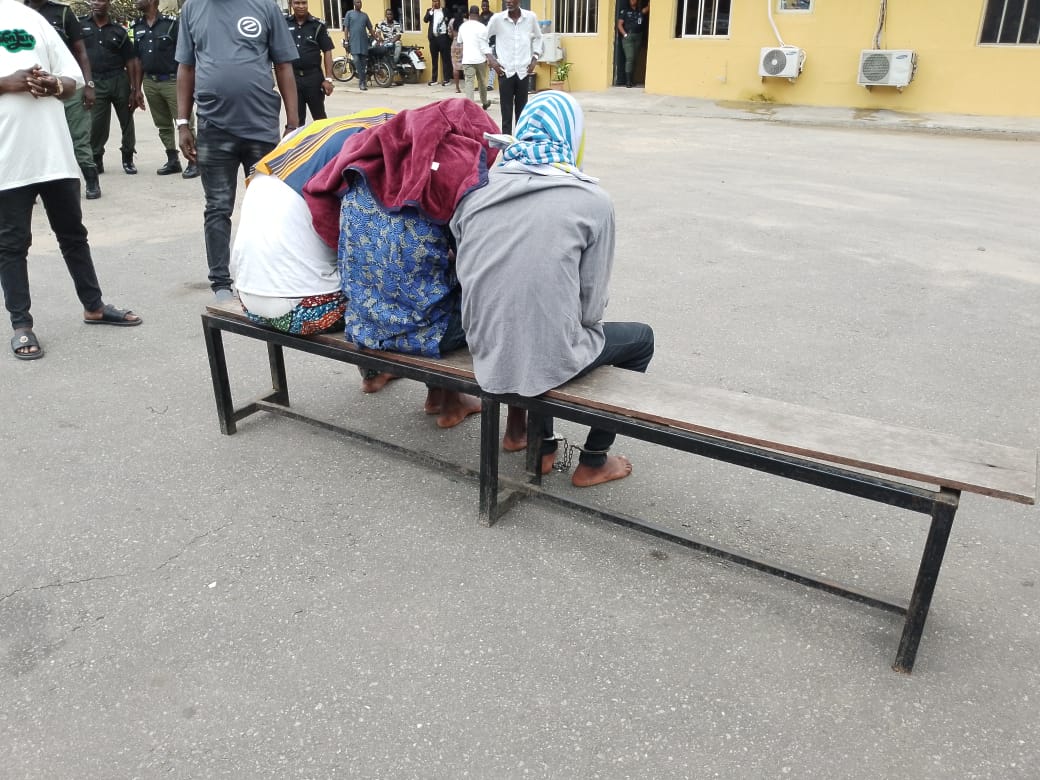 3 SUSPECTS ARRESTED FOR KILLING SENATOR YAYI ADEOLA'S AIDE
Read Time:
1 Minute, 13 Second
By Aishat Momoh. O.
Three male suspects who are directly involved in the robbery and murder of Late. Sanni Adeniyi, a personal assistant to Senator Solomon Adeola, otherwise known as Yayi, have been paraded by the Lagos State Police Command
Idowu Owohunwa, the Lagos State Commissioner of Police, announced the arrest on Monday during a press conference at the command's headquarters in Ikeja, Lagos.
On August 5, Sanni was travelling to his house in Lagos when he was stopped by several people at a checkpoint in Ojodu Berger.
The three suspects who have been detained are Adedigba Segun, 26, of Ibadan, Oyo State; Lucky Idudu Michael, 33 from Delta; and Fred Azeez Okunnu, 43, from Lagos.
According to CP Owohunwa, investigation reveals that the gang was set up by a Nigerian Alhaji based in Benin Republic, who specializes in robbing unregistered vehicles especially fairly used Tokunbo cars . He however, stated that their modules of operation include stationing one gang member to spot unregistered vehicles, while the other flag them down and also robbing them.
"Through painstaking intelligence and investigative activities which brought out the best in the capacity of Lagos Police Command, we have succeeded in arresting the syndicate of the robbery and murder. The three suspects directly involved in the robbery and murder were arrested with three firearms including the killer weapon," Lagos CP said.
The three suspects are all jail birds, who have been in and out of the custodial centers. He added
1
0
By Aishat O. Momoh The Lagos State Election Tribunal sitting at the Special Offences Court in Ikeja, will today deliver...