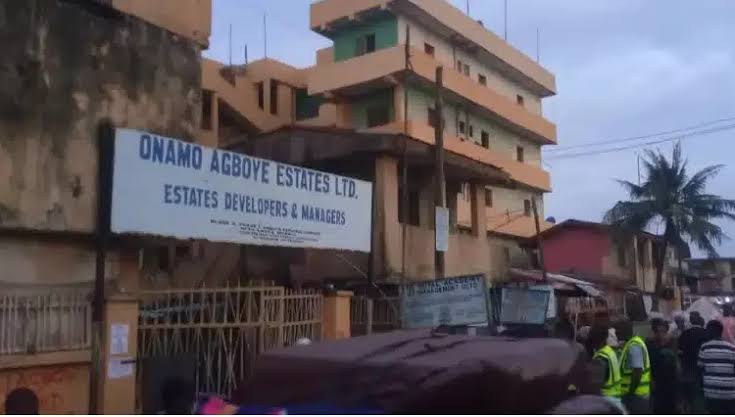 KETU 800-ROOM BUILDING COLLAPSE: NO DEATH RECORDED – LASG
Read Time:
1 Minute, 5 Second
– LASBCA TO DEMOLISH THE BUILDING
The Lagos State Government has clarified that contrary to reports in a section of the media,  that at least one person died when an 800-room building partially collapsed in the Agboyi-Ketu area on Saturday.
Residents of the partially collapsed building have been directed to vacate the building to forestall further casualties at the scene of the unfortunate incident.
Although no death was recorded in the building collapse, the Lagos State Government said the structural integrity of the building is not guaranteed and it has to be pulled down in the interest of public safety and security.
A statement issued by LASBCA said the affected building will be pulled down as it has failed the structural integrity test conducted by LASG officials, hence posing a threat to the public and adjoining buildings.
Recall that a two-storey and four-storey building situated beside each other at 47/49 Oduntan Street, Kosofe, partially collapsed during the weekend.
Investigations conducted by the LASEMA Response Team revealed that the collapse could be attributed to ageing and poor maintenance by the owner.
A male adult who fell due to the impact of the partial collapse has been discharged from the hospital, after his full recovery.
0
0
By Aishat O. Momoh The Lagos State Election Tribunal sitting at the Special Offences Court in Ikeja, will today deliver...