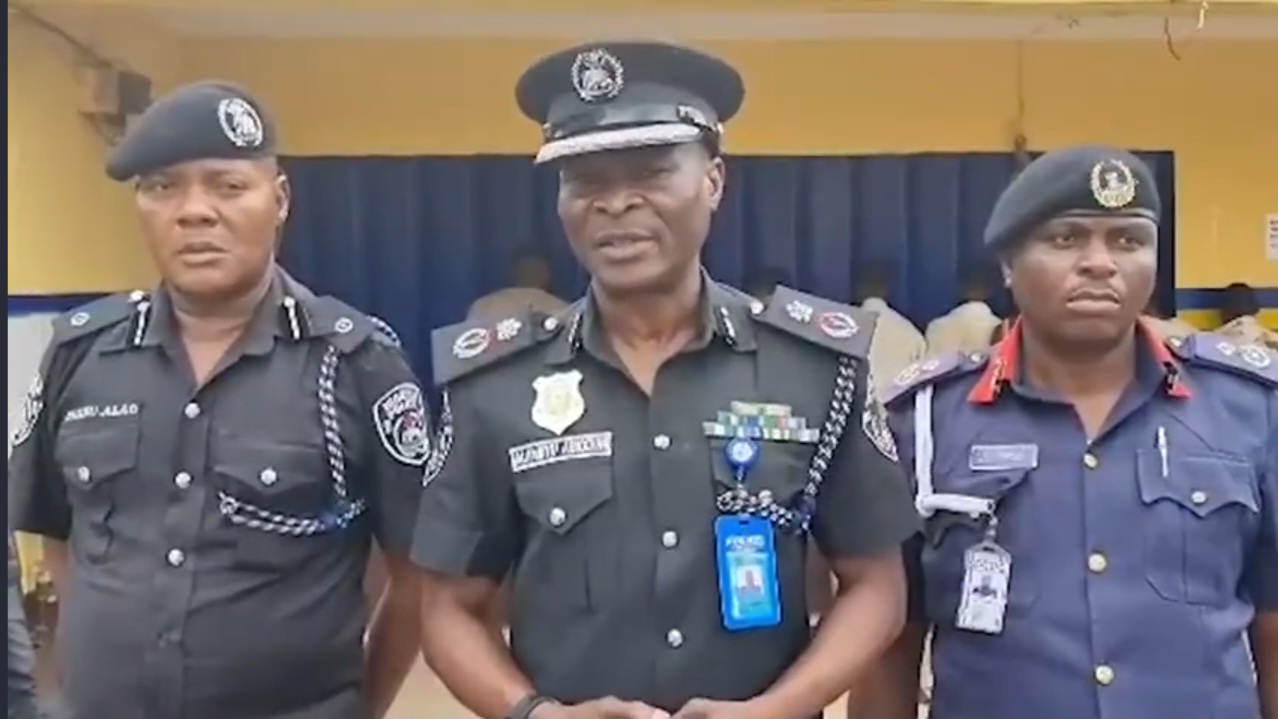 SAGAMU CULT KILLING: 7 SUSPECTS ARRESTED
Read Time:
1 Minute, 24 Second
– ARMS RECOVERED 
Following the cult clash in Sagamu, Ogun State, on Sunday, in which four persons were confirmed to have been killed; the Ogun State Police Command in Sagamu conducted a successful raid led by ACP Shehu Alao in collaboration with the Vigilante Group of Nigeria (VGN).
The clash between two rival cult groups, namely Aiye and Eiye occured at Ewu Iya Sunday in SAKURA.
In a statement by the Ogun State Police Command and signed by its Public Relations Officer (PRO, SP Omolola Odutola, it said, "upon receiving the information, the Area Commander swiftly mobilized more personnel to the scene in order to prevent the clash from escalating and to apprehend the cultists involved. As a result, seven suspected cultists were arrested, and further investigations led to the recovery of a firearm, three live cartridges, and a criminal charm.
"The individuals apprehended were Asaiye Omolaja, Azeez Nofiu, Mathew Adewale, and Bolaji Ogunkemaya. It is worth noting that Bolaji Ogunkemaya was found with the four deceased persons in the same room where the killings occurred. One individual, Wasiu, managed to escape before the authorities arrived.
"During the raid, Bolaji Ogunkemaya provided critical information, stating that their leader, known as Azubuike aka BETTER, had been arrested by the Area Commander a fortnight ago. This information underscores the commitment of the police to dismantle these criminal networks."
The State Commissioner of Police, CP Alamutu Mustapha, personally visited Sagamu on Monday morning to assess the situation firsthand and profile all the suspects apprehended.
Mustapha warned all cultists in Ogun State that their activities will no longer be tolerated. He also declared a zero-tolerance policy towards senseless killings.