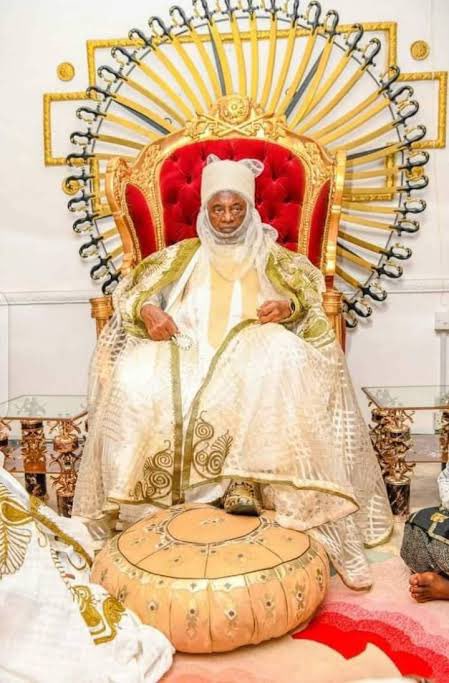 BREAKING: OHINOYI OF EBIRALAND, ADO IBRAHIM IS DEAD
Read Time:
1 Minute, 12 Second
The paramount ruler of Ebiraland, The Ohinoyi, Dr AbdulRahman Ado Ibrahim, is dead.
He died at the age of 94.
The Ebira community is enveloped in sorrow with the passing of Dr. Ado Ibrahim, the esteemed Ohinoyi, who left behind a legacy of wisdom and leadership deeply ingrained in Ebira culture.
Dr. Ado Ibrahim, born on February 7, 1929, was the fourth traditional ruler and the current Ohinoyi of Ebiraland, a traditional state headquartered in Okene, Kogi State, Middle Belt, Nigeria.
He was the son of the second Attah (now "Ohinoyi") of Ebiraland, Ibrahim Onoruoiza, from the Omadivi clan, who reigned from 1917 to 1954.
In 1997, after the passing of Ohinoyi Sanni Omolori of the Oziada clan, AbdulRahman Ado Ibrahim, a Lagos-based entrepreneur and the son of the second paramount ruler of Ebiraland, ascended the Okene throne as the second Ohinoyi or the fourth independent traditional ruler of Ebiraland on June 2, 1997.
Throughout his reign, Ibrahim was known for his significant contributions, including the construction of the magnificent Azad Palace, named after one of his sons, which is regarded as one of the most beautiful palaces in West Africa.
Dr. Ado Ibrahim, at the age of 94 years, 8 months, and 22 days, passed away peacefully on Sunday, the 29th of October 2023.
His loss is deeply felt by the entire Ebira community, and condolences have poured in from near and far.
More details shortly
0
0
Nigeria Premier Football League (NPFL) has sympathised with the Management of Sunshine Stars FC whose players and Officials were attacked...