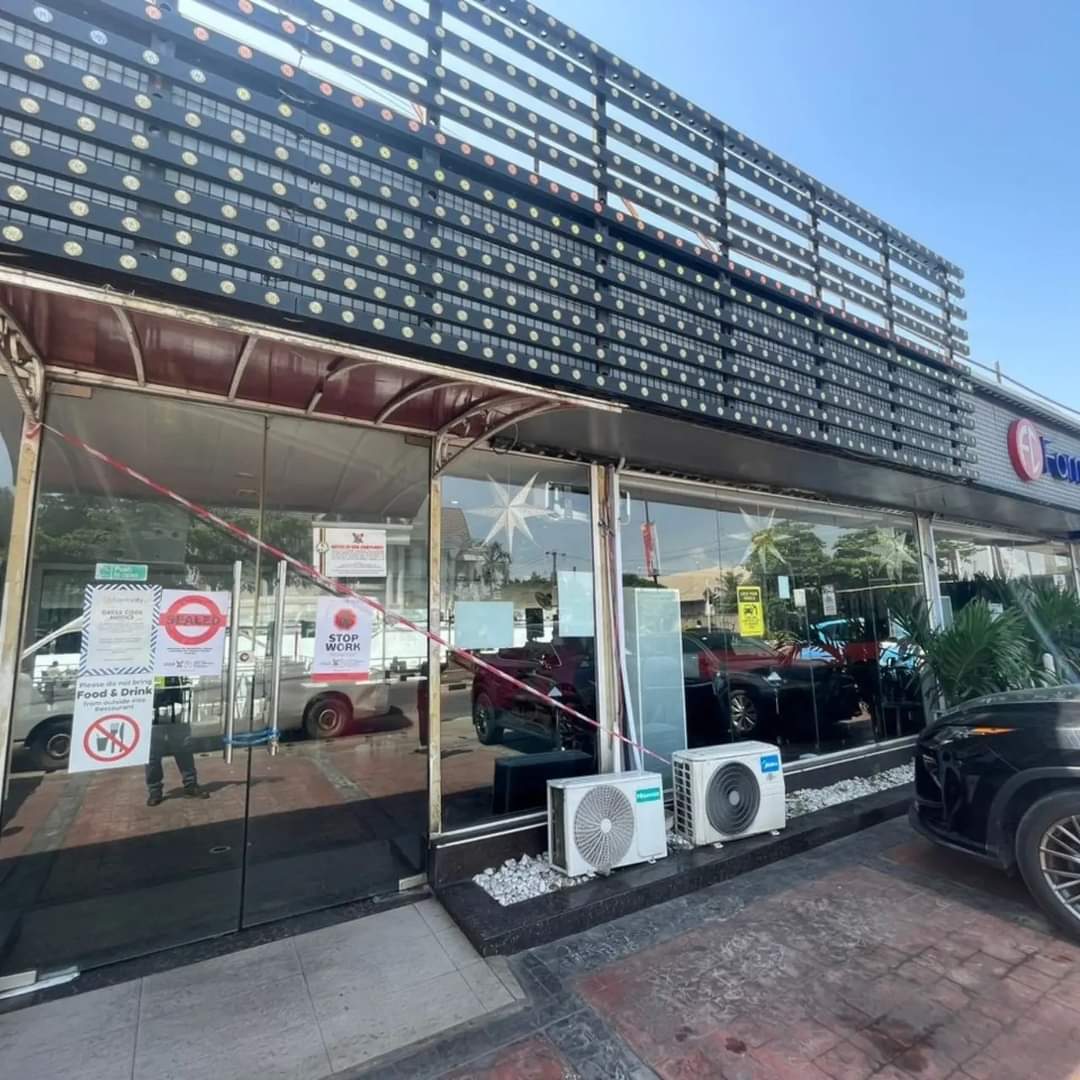 LAGOS STATE SEALS 19 NIGHTCLUBS, BARS, LOUNGES
Read Time:
1 Minute, 3 Second
On Saturday, the Lagos State Safety Commission sealed 19 bars and Lounges for safety infractions across the state. Despite several warnings , these facilities failed to comply with basic safety standards.
These establishments include Indigo Bar, Mantra Lagos, Taboo Lagos, Slice Lagos,
Tulip Lounge, Farm City, Rumors, Chapter Lagos, amongst others.
The Director General, Lanre Mojola stated that despite numerous notices and ample opportunities for some of these establishments to submit their Safety Management Systems, rectify identified safety infractions, it has become imperative to enforce safety standards for compliance while these facilities remain shut until conformity is achieved.
In his statement, Mojola stated that the decision to close down these restaurants, bars, lounges, and nightclubs is to guarantee that these establishments function within the framework of already established guidelines. Whilst emphasizing the significance of these establishments to the vibrant nightlife and entertainment culture of Lagos, he reiterated that the safety of the citizenry is non-negotiable..
"Lagos State Safety Commission will continue to conduct routine inspections to ensure that safety is upheld across all sectors within the state. He also enjoined the well-meaning public to escalate any safety infractions across public facilities not limited to the hospitality sector to the numbers below 08181002233 or 07000SAFETY"
2
0
The Governorship Candidate of the New Nigeria People's Party (NNPP), Hon. Uche Ben Odunzeh, in the just concluded governorship election...