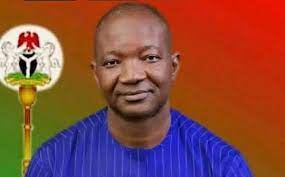 APPEAL COURT AFFIRMS KADUNA LAWMAKER'S ELECTION
Read Time:
1 Minute, 6 Second
The Court of Appeal in Abuja has affirmed Daniel Amos' election as the member representing the Jema'a/Sanga Federal Constituency in the National Assembly.
This affirmation comes after the petitions challenging his victory in the February 25 election were dismissed.
The three-member panel unanimously decided that the appeal made before it by the All Progressive Congress candidate, Mr. Usman Anto, against the lawmaker lacked merit.
Mr. Daniel Amos was named the winner of the National Assembly elections by the Independent National Electoral Commission.
Dissatisfied with the declaration, Usman and the APC challenged Mr. Amos' election and petitioned the state's election tribunal.
The Kaduna State National and State Election Petitions Tribunal dismissed the petition for lack of merit.
Not satisfied with the judgments of the tribunal, Mr. Anto appealed to the Court of Appeal on the grounds of certificate forgery.
But Justice Samuel Ademola Bolaji who read the judgment, said that Mr. Anto failed woefully to establish the case of forgery against the lawmaker. The justices rebuked the appellant for relying on mere allegations, as there was no evidence before the tribunal and court of appeal to establish the case of forgery against the defendant.
According to the court, the evidence tendered by the appellant is too trivial and cannot be used to terminate the election of Mr. Daniel Amos.
0
0
The Federal Inland Revenue Service (FIRS) has waived accumulated penalties and interests on outstanding tax liabilities. The decision was contained...