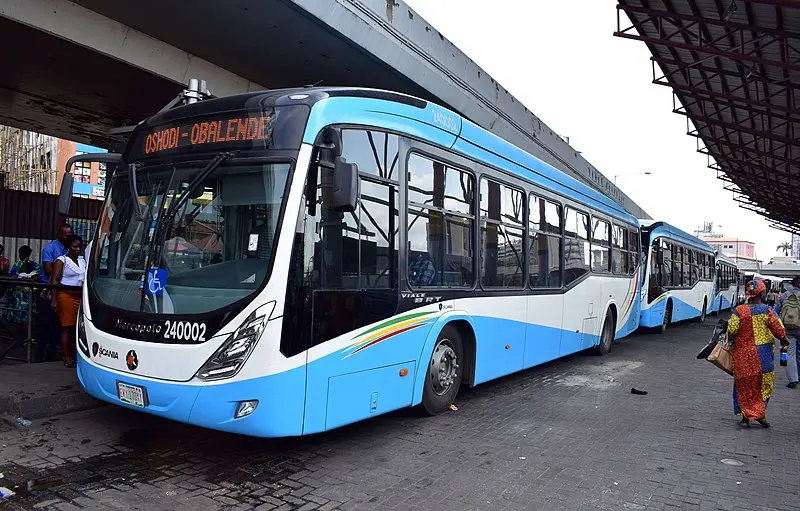 LAMATA TO END 50% DISCOUNT ON BRT PRICES ON SUNDAY
The Lagos Metropolitan Area Transport Authority (LAMATA) has announced plans to end the 50% discount on BRT fares across the state on Sunday, November 5, 2023.
Governor Babajide Sanwo-Olu announced on August 2, 2023, a 50 per cent reduction in transport fares on all Bus Rapid Transport, BRT, routes.
LAMATA, in the statement, advised commuters to make the necessary arrangements ahead of Sunday's deadline, as BRT fares will revert to the regular price before the announcement by the governor.
The agency made this known in a post on X on Saturday.
The statement reads: "The 50% rebate in transport fare in the regulated transport system in Lagos ends on Sunday, a statement by the Lagos Metropolitan Area Transport Authority has said.
"The 50% fare rebate was announced by Governor Babajide Sanwo-Olu on August 2, 2023.
"The public is hereby informed that from Monday, November 6, 2023, transport fare will return to the pre-2nd August 2023 rate."
It also announced that a new off-peak fare will be introduced to give those travelling outside the early morning peak a form of rebate on the Bus Rapid Transit (BRT) and Blue Line train.
0
0
Nigeria Premier Football League (NPFL) has sympathised with the Management of Sunshine Stars FC whose players and Officials were attacked...