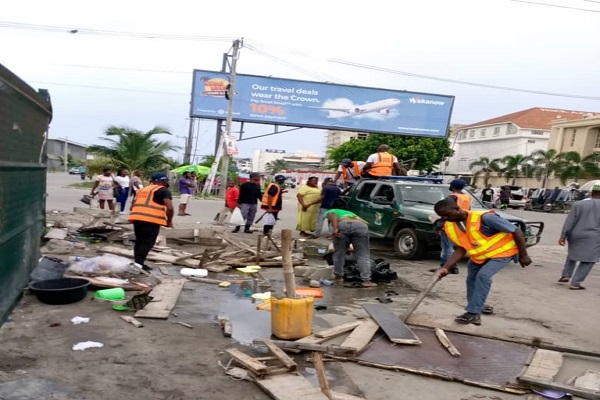 VIDEO: LAWMA, KAI DISLODGE STREET VENDORS IN AJAH
The Lagos State Waste Management Authority (LAWMA), Kick Against Indiscipline (KAI) operatives, and other task forces have cleared out some street vendors along the Ajah Jubilee Bridge.
This was announced on Monday on Tokunbo Wahab's X page, the state commissioner for environment and water resources.
He posted a video from the exercise with the caption, "Clampdown on illegal street trading activities around the Ajah Jubilee bridge continues today Monday 6th Nov, 2023.
Video below:
0
0
The Federal Inland Revenue Service (FIRS) has waived accumulated penalties and interests on outstanding tax liabilities. The decision was contained...