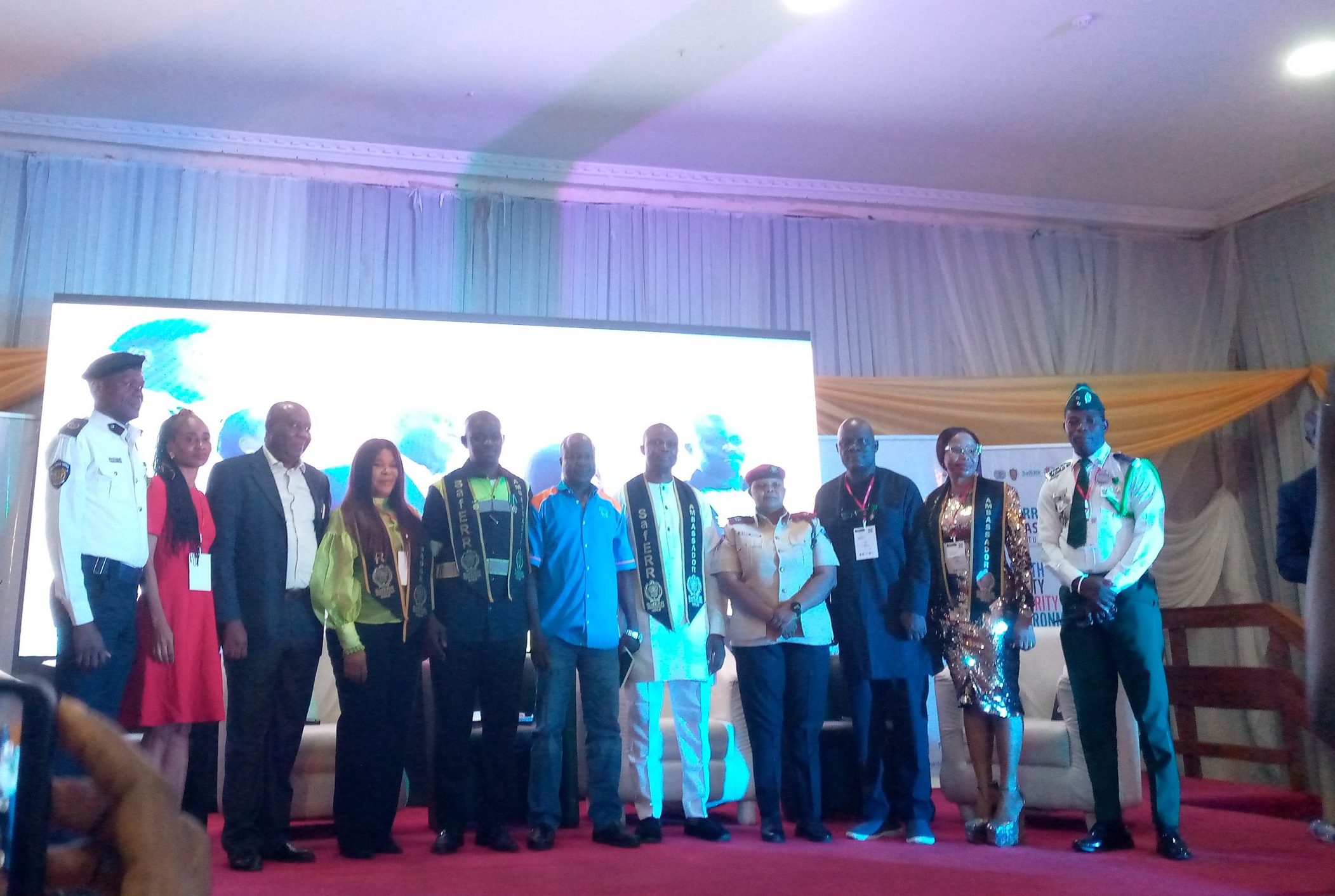 WORLD SAFETY ORGANISATION MARKS 6TH ANNIVERSARY OF THE SafERR AMBASSADOR INVESTITURE
Read Time:
3 Minute, 44 Second
By Aishat Momoh. O.
The World Safety Organisation(WSO), on Wednesday, marked it's sixth year anniversary of the Safety and Emergency Response Ready (SafERR) ambassador investiture in grand style, as 71 members were inducted into different ranks.
The WSO is an international body that encourages safety in all spheres of life. It has presence with over 100 countries across the world.
The Director WSO Nigeria, Dr. Soji Olalokun, while speaking with journalists, during the SafERR Global summit, mentioned that those ambassadors who have been in the movement for the last six years will be ranked as lifetime ambassadors as they would automatically become mentors to others, the society and also, an inspiration to the Public Health Safety and Environmental Sustainability in Nigeria, across Africa and the World at large.
He added that the aim of the movement, is to have a society filled with sustainability and also to have a world where one in every three human being will be able to have basic knowledge of safety and emergency response in moving humanity forward.
He said, "The World Safety Organisation, is proud to be involved in these wonderful network of SafERR ambassadors across Africa and the world at large.
What we hope to see in the nearest future is a society where one in every three human being will be able to have basic safety and emergency response, readiness, knowledge and skills, so that they can do something impacting, and moving humanity forward."
Olalokun, encouraged the new inductees to see the event as an opportunity to connect with like minded individuals, build meaningful relationships, explore collaborative ideas and opportunities.
"Through this interaction, together we can make a substantial difference in creating a safer and more secured society.
SafERR ambassador and WSO National office of Nigeria has taken a mantle of safeguarding lives, preserving the Environment and ensuring the wellbeing of our community. Let us continue to see this opportunity to be for a safer and brighter future."
He commended the Governor General, Planning committee, Red Cross, NYSC, sponsors, partners amongst others for their support in making sure the event was a success.
The Governor General, SafERR Africa Ambassador, Dr. Wilson Arikpo, said the event was put in place to highlight those things that promote public health safety, environment and sustainability in ensuring the ability to save lives, adding that the summit is a celebration of the safety of lives and properties.
He described the job of a safety ambassador to be those that propagate the essence of safety consciousness to the world, however, called on more people to join the safety advocacy.
"We want people to be more advocates of safety, health, environment and all. As SafERR ambassadors, our job is to propagate that essence to the world by telling people that they must be conscious of their safety, security and the environment.
Knowing what to do at any point in time to stay safe will help safety of life, with this, you are not able to overlook anything. 'Let's work to make it work'," he concluded.
In his remarks, the director-general of the National Youth Service Corps, Brigadier-General YD Ahmed, able represented by the Lagos State NYSC state coordinator, Mrs. Yetunde Baderinwa, said that the SafERR initiative goes with what NYSC is all about as it creates awareness in the local communities and ensures individual consciousness of their safety.
"Our main target in the NYSC is to ensure sensitization and take the messages of safety to the community where we find ourselves.
It is a good idea that we partnered with SafERR, because the corp members easily take messages to the local communities to be aware of safety and then, to be conscious of things."
Baderinwa thanked the organizers for involving the corp members in the project while assuring that NYSC will continue to give their support by making their members spread the good news of safety.
Meanwhile, Peter Okoe Ahunarh, an ambassador from Ghana, calls on the Government and every individual to inculcate safety practices into their activities in order to avert the accidents that happens out of negligence.
The Chairman of the Red Cross society and President of the Nigerian union of Jourrnalist (NUJ), Edo state chapter, Festus Alenkhe JP, who was also awarded as a SafERR ambassador, commended the organizers and fellow ambassadors, volunteers, for taking safety issues seriously.
In attendance at the event were representatives of the Lagos State Fire services, Federal Airport Authority, Nema, amongst others who gave goodwill messages.